Presently, I am at TechEd India 2009 in Hyderabad as one of the participants of this prestigious event. I will be heading a session on SQL Server Management Studio 2008 New Features.
I had recently blogged about TechEd 2009 India here.
Excerpt from the previous article
"Tech.Ed-India is a great opportunity to gear yourself up to keep pace with the latest technology innovations and trends.  This event offers you the platform to get comprehensive hands-on-training and free certifications in some of the most sought after technologies of today. In fact, it is a must-attend event for all developers and IT Professionals."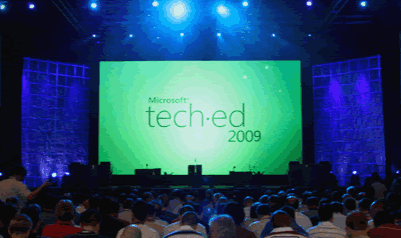 I have received an astounding number of emails inquiring about TechEd details, and I have responded to all the queries I have received so far. Many of you have shown eagerness to meet me at TechEd. Absolutely! You all can meet me. Even I am looking forward to meeting you all and using this great opportunity to get in touch with technology enthusiasts like me. I will be in Hyderabad throughout the three-day long event. You can find me in community pavilion when I am not attending sessions.
Details of my session are as follows:
Subject : SQL Server Management Studio 2008 New Features
Speaker : Pinal Dave
Venue : Community Pavilion, TechEd 2009 India
Date and Time : May 13, 2009, from 4:00PM to 5:00PM
Level : Every Developer from Novice to Expert

This session is not only for SQL Server fans but it is useful for everybody. It will not be based on any intricate T-SQL concepts, and there will be no deep diving into the complexities of SQL Administration subject.  This simple session will focus on practical and to-the-point understanding of SQL Server Management Studio (SSMS). I promise to all the developers that after participating in this session they will certainly become faster and smarter developers and realize its benefits. I will touch base on tricks of SSMS, which will give you an edge over your co-workers. This session will be a great platform to learn new things about SSMS and after the session is over you will surely tell yourself – I wish I knew it earlier!
I have created a SQL Server Cheat Sheet, which I will be carrying along with me. All the attendees of my Unconference session is guaranteed to receive a copy of this sheet. This useful one-page sheet has been prepared in keeping with the needs of all developers. This stunning cheat sheet is printed on an expensive glossy paper and designed by a professional designer.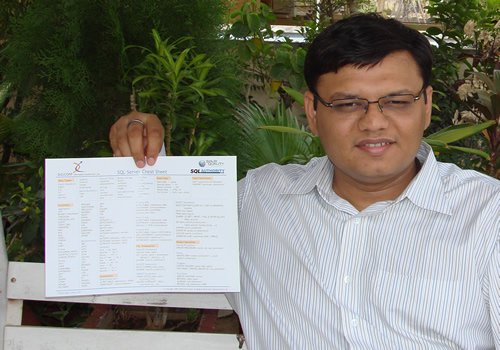 I would like to express my gratitude to Digicorp for sponsoring this SQL Server Cheat Sheet.
I will be  live blogging about TechEd 2009 India event from Hyderabad to keep you all aware of the latest happenings over here. Keep watching my twitter for live updates.
Follow Me!
Reference : Pinal Dave (https://blog.sqlauthority.com)