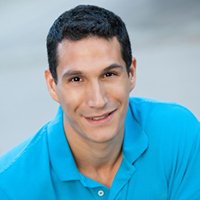 I am very fortunate that I know John Sonmez in person. He is one of those individuals who understands the young mind of developers and depth of software development industry. I am a regular follower of his books, videos and ideas. I have personally implemented many of his ideas in my personal life and I have seen dramatic improvement. Earlier this month, I requested him to share his views and suggestions with all of us on this blog. He kindly accepted the request and returned with three amazing blog posts and a plethora of giveaways.
Let us read the John Sonmez in his own words in this second part of a three part series. You can read the first part of this series over here.
---
Welcome back, this is the second post in my three-part series where I am bringing you three of my best tips, from my new book, "Soft Skills: The Software Developer's Life Manual", to help you land your dream job.
You can find part one of the series here.
Oh, and don't forget the giveaway for How To Market Yourself as a Software Developer. I'll be doing at the end of the next post. You won't want to miss that, so bookmark this page and check back tomorrow.
Tip #2: Get a personal referral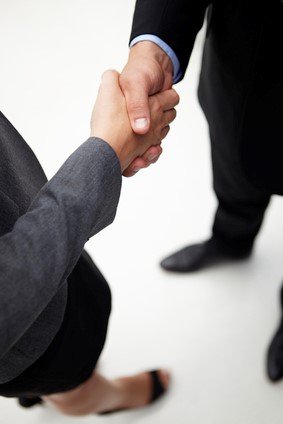 Sure, getting a personal referral is easy enough if you already know someone at the company you are applying for, but what if you don't?
It can still be done. You just might have to work a little harder at it.
Start with who you know that might know someone at the company you are applying for. Ask them to introduce you and offer to buy them a cup of coffee—or even a nice lunch.
But, do yourself a favor, don't try and "sell them" or "network," instead just have a friendly chat and try to get to know them a little better.
A little known secret to the interview process is that interviewers almost always hire people they like. Yes, technical skills are important, but often the deciding factor in who gets the offer and who gets the rejection letter has completely to do with who the interviewer liked more.
Now, the person who refers you for a job might not be the same person who interviews you, but if you want to get a good referral, the same principle applies.
What if you don't know someone who knows someone at the company?
If you don't have someone that can make the introduction for you, make it yourself.
Try and find a few employees at the company you are applying at and see if they have blogs or a twitter account. Comment on their blogs or start interacting with them on social media.
There is almost always a way to reach someone at a company that you want to work at.
Today, the internet makes it very easy for you to build relationships with people at companies before you even apply there.
If you are serious about landing your dream job and increasing your salary, you should never apply for a job without a personal referral.
It might take some time to build up a relationship, but getting that personal referral can make it so you are not only a lot more likely to get the job, but also more likely to get a higher offer.
I talk about how I used this technique to land a six-figure job, working from home in "Soft Skills", so if you are interested in getting more detail on this technique, go check it out.
Reference: Pinal Dave (https://blog.sqlauthority.com)