Day 1 at SQLPASS was awesome. I usually write everything in detail when I have to cover any project. This time, I have decided to cover this event little bit different and with lots of images. For day 1, I have more than 90 photos taken with many SQL celebrities and different sessions. I will be not able to cover all the photos taken today in this post. I will gradually post all the photos as I will do follow up posts. In this post, I will cover my activities on day 1 as well few of the photos that give you a visual tour of the spot that I have covered in one day.
Yesterday I went to city tour where I had walked on the streets of Seattle and had lots of fun. I went on an underground tour in Seattle and then got back to the registration desk for registration. Day 1 started great; while I was going to check out the venue, I had met Blythe Morrow on my way to the Seattle Convention Center. I consider this as a great start of the SQLPASS event as she has put considerable work to make this event a success.

Bill, Blythe, Pinal
Being a vegetarian, thus far I have never faced any difficulties finding good food in USA.

Veg Maxican Meal
Not everyone knows that the name "Seattle"is a native American name, and it was taken from the name of the Native American tribe chief, Seattle. Please visit this wiki article to read further on Seattle City.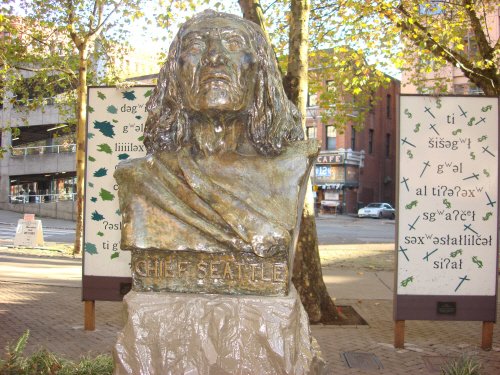 Chief Seattle
I was also mesmerized with the set up at SQLPASS Summit. SQLPASS Head Quarter has put in considerable efforts in making this event successful.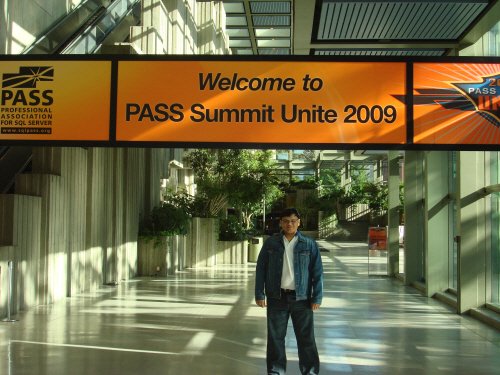 SQLPASS Summit 2009

PASS Registration
I met many of the SQL celebrities during my very first day. As I mentioned earlier, I managed to click around 80 photos of the legends. I will share all of them soon.
PASS event is a community event, and the community is heavily encouraged. I was very fortunate to meet two of the very active community leaders in my meeting. They amaze me with their dedication to help the SQL Server Community: Joe Webb and Arnie Rowland.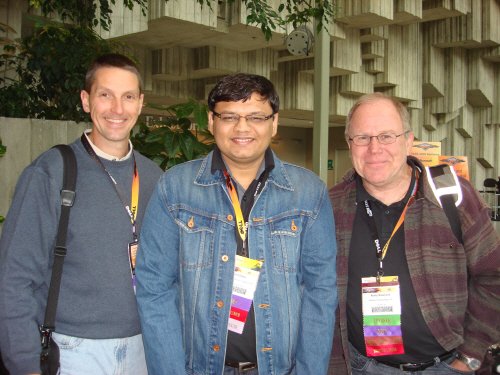 Community Leads – Joe Webb, Pinal Dave and Arnie Rowland
I have previously mentioned that if I want to be like someone in SQL Community, it would be Steve Jones. He is the founder and current manager of the extremely popular site SQLServerCentral.com. The reason I aspire to be like him is that he is a very nice down-to-earth person who is always smiling. I also attended his SSC Party on day 1.

Pinal Dave and Good Old Friend Steve Jones
I have mentioned about Brent Ozar several times on our blog. He is the only person with spectacles besides me in following image. I have been very eager to meet him for many years and early morning, I got the opportunity to have breakfast with him and many other SQL Celebrities. I will write in detail about other members in the image in a separate blog post.

Brent Ozar (very left) and Excellet Fellow SQL Enthusiast
I have previously blogged about SQLFool for her excellent Automated Index Defrag Script, and I was very lucky to meet her on the very first day.

Pinal Dave and Michelle Ufford (SQLFool)
During the evening I had a delicious dinner along with PASS Regional Mentors. New President Elect Rushabh Mehta was also present the event to encourage our efforts.

SQL Server Regional Mentor Team and Rushabh Mehta

Allen White (with his wife), Jacob Sebastian and Pinal Dave
Overall, the first day went pretty well, I met many more experts and learned a lot of new tricks. I am looking forward to the second day of the event.

SQLPASS Summit 2009 and Pinal Dave

PASS Quizbowl
Reference: Pinal Dave (https://blog.sqlauthority.com)