This blog has reached a remarkable milestone. It is 3 years old today. So far, there have been more than 10.5 million views on this blog and more than 1140 articles. It is really exciting that on this very important day, I am attending my very first SQL PASS in Seattle. The feeling and excitement to attend the very first summit cannot be put into words. I have been waiting to attend this summit for almost a year now, and today this dream is materializing with my blog's "birthday."
You can read all of my articles written thus far here. I will keep you updated with my daily activities at SQL PASS. You can follow me on twitter as well, where I update my status on the same.
Thanks again for staying with me to make this blog a community event as well. Surprisingly, first November has always been a significant day in my life. In fact, three years ago when I started writing, I never thought of reaching this milestone.
1st Nov 2009 – At my very first SQL PASS Summit, Seattle 2009
1st Nov 2008 – Ended my 1 year Outsourcing Manager contract and planned to join SolidQ
1st Nov 2007 – Left USA after 7 years and headed back to India as a permanent resident
1st Nov 2006 – Birth of  SQLAuthority.com
My humble and sincere thanks to the almighty and my family for their unconditional support.
I have got lots of request for photos of Shaivi Pinal Dave (my daughter). Here are few photos.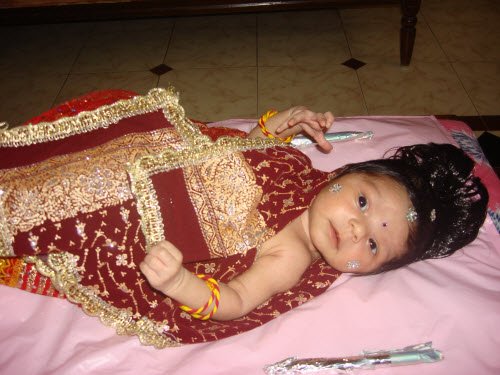 Here is the photos of my current superiors (boss!). Thank you very much to you as well. Following photos is taken just 2 hour before this blog post in Sheraton Lobby Downtown Seattle.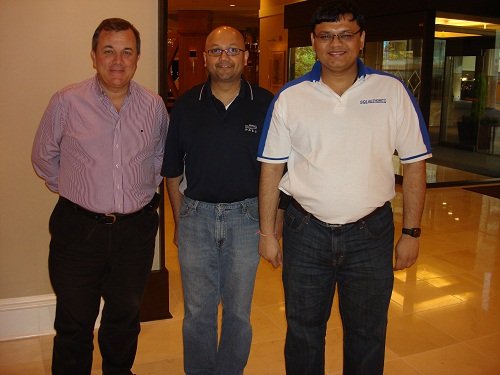 Please note : Though this post is meant to be posted for 1st Nov India time. However, as I am in USA and due to time difference of 13.5 hours, it is posted on 1st Nov US time, which translates as 2nd Nov India time.
Reference: Pinal Dave (https://blog.sqlauthority.com)