I am currently at Mumbai Airport and waiting for my flight to Ahmedabad. I am little exhausted but had great time at Global MVP Summit 2009. There were lots of South Asian MVPs present at global event as well. We all had great time to network with each other and few of the MVPs who had arrived day before summit had great time touring Seattle together. We all MVPs had learned so many things about each other and shared some internal tips with each other. One thing we all decided is guest blogging, where we will write blog article for each other MVP to bring fresh content and different aspect of technology.
I am sharing few of the group photos of the South Asian MVPs. Those who had not attended this event from South Asia, I suggest that you do it next time because it is the one opportunity when we all get chance to meet world industry leaders and most importantly to Microsoft Product Group. Everybody dream about meeting their technology heroes and for me everybody I wanted to meet was only possible as I was present at summit.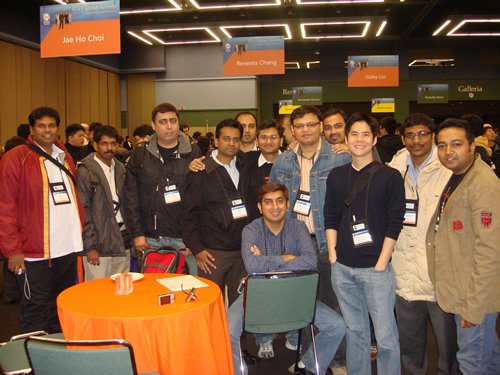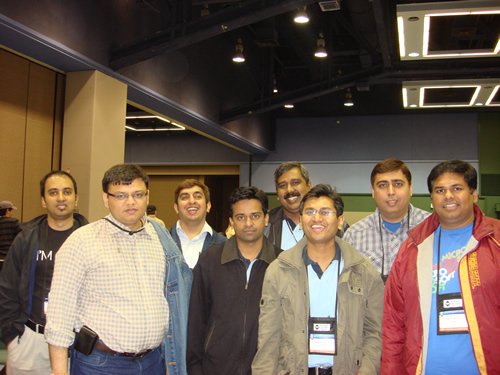 If you have any more photographs like this, I suggest to post link to here or send them to me in email and I will update this article.
Following is my travel itinerary so far:
Feb 27, 2009 – Departing Ahmedabad to Mumbai
Feb 28, 2009 – Departing Mumbai to Seattle Sheraton Hotel
March 1, 2009 – Day 1 at MVP Summit
March 2, 2009 – Day 2 at MVP Summit
March 3, 2009 – Day 3 at MVP Summit
March 4, 2009 – Day 4 at MVP Summit
March 5, 2009 – Departing Seattle to Toronto
March 6, 2009 – Tech User Group Meeting, Markham, Canada
March 7, 2009 – Departing Toronto to Mumbai
March 8, 2009 – Missing Day due to Day Line Crossing
March 9, 2009 – Arriving to Ahmedabad
Reference : Pinal Dave (https://blog.sqlauthority.com)