One of the very popular questions I receive is how to import data from Excel in SQL Server. Let us learn about that in this blog post and we will use SQL Server Management Studio for this exercise.
First, create any sample data in Excel. I will be using this sample excel for our example. Once you have your sample ready, you just have to follow the images displayed here to import the data.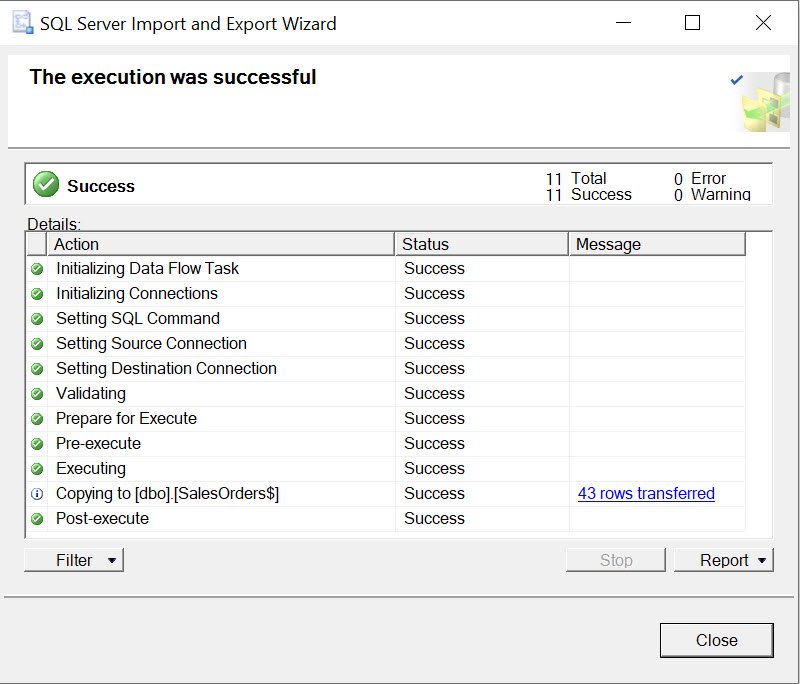 Well, there you go. Importing data into SQL Server is very easy if you have selected the right options. Not only excel but you can also import data from flat files, CSV and many other data sources. You can also generate an automatic SSIS package from the SSMS and schedule it to run automatically.
Here are a few additional blog posts which you may find interesting:
Importing data into a database is one of the most important tasks. I often receive questions regarding what is the quickest way to insert CSV data or how to import CSV Data into SQL Server Table. Honestly, the process is very simple and the script is even simpler. In today's SQL in Sixty Seconds Video we will learn how quickly we can insert CSV data into SQL Server.
Reference: Pinal Dave (https://blog.sqlauthority.com)