[Note from Pinal]: This is a 27th episode of Notes from the Field series. The biggest challenge for anyone is to understand human nature. We, humans, have so many things on our mind at any moment of time. There are cases when what we say is not what we mean and there are cases where what we mean we do not say. We do say and things as per our mood and our agenda in mind. Sometimes there are incidents when our attitude creates confusion in the communication and we end up creating a situation which is absolutely not warranted.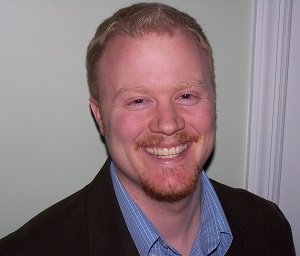 In this episode of the Notes from the Field series database expert Mike Walsh explains a very crucial issue we face in our career, which is not technical but more to relate to human nature. Read on this may be the best blog post you might read in recent times. Let us learn about Attitude and Communication.
---
In this week's note from the field, I'm taking a slight departure from technical knowledge and concepts explained. We'll be back to it next week, I'm sure.
Pinal wanted us to explain some of the issues we bump into and how we see some of our customers arrive at problem situations and how we have helped get them back on the right track. Often it is a technical problem we are officially solving – but in a lot of cases as a consultant, we are really helping fix some communication difficulties. This is a technical blog post and not an "advice column" in a newspaper – but the longer I am a consultant, the more years I add to my experience in technology the more I learn that the vast majority of the problems we encounter have "soft skills" included in the chain of causes for the issue we are helping overcome.
Attitude and Communication
This is not going to be exhaustive but I hope that sharing four pieces of advice inspired by real issues starts a process of searching for places where we can be the cause of these challenges and look at fixing them in ourselves. Or perhaps we can begin looking at resolving them in teams that we manage.
I'll share three statements that I've either heard, read or said and talk about some of the communication or attitude challenges highlighted by the statement.
1 – "But that's the SAN Administrator's responsibility…"
I heard that early on in my consulting career when talking with a customer who had serious corruption and no good recent backups – potentially no good backups at all. The statement doesn't have to be this one exactly, but the attitude here is an attitude of "my job stops here, and I don't care about the intent or principle of why I'm here." It's also a situation of having the attitude that as long as there is someone else to blame, I'm fine… You see in this case, the DBA had a suspicion that the backups were not being handled right. They were the DBA and they knew that they had a responsibility to ensure SQL backups were good to go – it's a basic requirement of a production DBA. In my "As A DBA Where Do I start?!" presentation, I argue that is job #1 of a DBA. But in this case, the thought was that there was someone else to blame. Rather than create extra work and take on the responsibility it was decided to just let it be another team's responsibility. This failed the company, the company's customers and no one won. As technologists – we should strive to go the extra mile. If there is a lack of clarity around roles and responsibilities and we know it – we should push to get it resolved. Especially as the DBAs who should act as the advocates of the data contained in the databases we are responsible for.
2 – "We've always done it this way, it's never caused a problem before!"
Complacency. I have to say that many failures I've been paid good money to help recover from would have not happened had it been for an attitude of complacency. If any thoughts like this have entered your mind about your situation you may be suffering from it. If, while reading this, you get this sinking feeling in your stomach about that one thing you know should be fixed but haven't done it.. Why don't you stop and go fix it then come back..
"We should have better backups, but we're on a SAN so we should be fine really."
"Technically speaking that could happen, but what are the chances?"
"We'll just clean that up as a fast follow"
..and so on.
In the age of tightening IT budgets, increased expectations of uptime, availability, and performance there is no room for complacency. Our customers and business units expect – no demand – the best. Complacency says "we will give you second best or hopefully good enough and we accept the risk and know this may hurt us later.
Sometimes an organization will opt for "good enough" and I agree with the concept that at times the perfect can be the enemy of the good. But when we make those decisions in a vacuum and are not reporting them up and discussing them as an organization that is different. That is us unilaterally choosing to do something less than the best and purposefully playing a game of chance.
3 – "This device must accept interference from other devices but not create any"
I've paraphrased this one – but it's something the Federal Communications Commission – a federal agency in the United States that regulates electronic communication – requires of all manufacturers of any device that could cause or receive interference electronically. I blogged in depth about this here ) so I won't go into much detail other than to say this… If we all operated more on the premise that we should do our best to not be the cause of conflict and to be less easily offended and less upset when we perceive offense life would be easier in many areas!
This doesn't always cause the issues we are called in to help out. Not directly. But where we see it is in unhealthy relationships between the various technology teams at a client. We'll see teams hoarding knowledge, not sharing well with others and almost working against other teams instead of working with them. If you trace these problems back far enough it often stems from someone or some group of people violating this principle from the FCC.
To Sum It Up
Technology problems are easy to solve. At Linchpin People we help many customers get past the toughest technological challenge – and at the end of the day, it is really just a repeatable process of pattern-based troubleshooting, logical thinking and starting at the beginning and carefully stepping through to the end. It's easy at the end of the day. The tough part of what we do as consultants are the people skills. Being able to help get teams working together, being able to help teams take responsibility, to improve the team to team communication? That is the difficult part, and we get to use the soft skills on every engagement. Work on professional development and see continuing improvement here, not just with technology. I can teach just about anyone how to be an excellent DBA and performance tuner, but some of these soft skills are much more difficult to teach.
If you need help with SQL Server Performance Tuning, you can reach out to experts via Fix Your SQL Server.
Reference: Pinal Dave (https://blog.sqlauthority.com)