[Note from Pinal]: This is a 100th episode of Notes from the Field series. It is indeed a milestone blog post.
A True Milestone
This is amazing and shows the true dedication. Almost two years ago, Team and I discussed that we want to share something different. When we started none of us know what we actually wanted to build. We only knew one thing – we want to bring real world scenarios and real world examples in front of the world.
I indeed feel emotional when I see this 100th blog post. Their experience with SQL Server is amazing, but their discipline and zeal to help community overall is astonishing.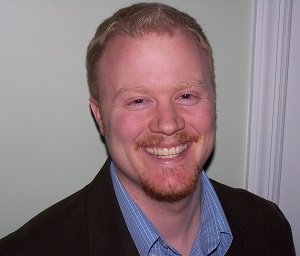 In this episode of the Notes from the Field series database expert Mike Walsh presents his thoughts about this entire experience of Guest Blogging with real world situations. Trust me, you want to read it!
---
Hello friends at SQLAuthority. I hope that Pinal allows me to share some off topic thoughts with you in this week's "Notes from the Field" guest post. This will be, if my math is correct, the 100th guest post that has shared on this blog that Pinal has nurtured for the SQL Server community.
These thoughts will be a combination of editorial question & random observation, a preview of what's in store and a thanks to Pinal. And I'll try and keep it short.
How Can I Better Give Back to Our World? How Can You?
I'm not going to get to the full heart of this question in a post I'm trying to keep short. I'm going to play with this question more on my blog (www.straightpathsql.com) in the coming weeks, or months, maybe years.
Here's what I mean though. We live in interesting times. Our world is connected in ways it has never been. Information is being shared in ways it has never been shared. The Pinal's audience is such a great example of these facts. You are reading this post from India, the Americas, Africa, Asia, Europe, and Australia. At the same time you are reading this post from a city with luxuries and amenities and fast internet someone is reading this in a remote village or rural outpost, perhaps with an intermittent satellite connection. Some are using a translation app to read these thoughts (and I hope they come out the same as I intended!)
We are not as distant as we once were. We are not as far apart as we once were. In many parts of the world we are advancing in many ways. The disease is receding, poverty decreasing, hunger and thirst accounting for less suffering and death. Yet, it isn't widespread. Words like "Facebook" or "iPhone" are quickly becoming widespread. This access to data and connectivity is moving forward faster than anyone imagined. The speed at which the move is happening is faster than expected. The world's challenges are not going away at that same rate, though. Perhaps I should say they haven't been.
Something is changing, though. Things that so many reading this post (I include myself there) take for granted are still out of reach for populations that are too large. Clean water, education, shelter, opportunity, equal access to education for young boys and young girls, freedom from oppression or persecution, or access to basic medicine… These things is still wanted by many in our world. That's not the change, that's the steady state. The change, though, is a new ethos. A new ethic. A new mindset. A new action. We live in a time when some of us who have access to all those, dare I call them human rights, are combining our technological know-how, our data, our social media, our tools with the freedoms we have to use them and initiatives are starting everywhere. In this generation, the world's problems feel closer than ever. Social media is full of stories. The horrors of war are personalized. The faces of children dying from a lack of clean water are seen. The knowledge of repressive systems that seek to rob education from women are no longer hidden. The reality that we all share this one earth and its environment is apparent to more now than it ever has been.
If you look around at what many high profile technologists you'll see diverse answers to these problems starting up. The inventors, innovators, tech leading companies are spending their time, money and platforms to do something. Clean water throughout the world is possible to achieve in this generation – inventors like Dean Kamen are spending time and money on it. Diseases are being eradicated through foundations like the Bill and Melinda Gates foundation. AIDS is being fought. Education with open and free world class education at Khan Academy (sponsored and helped along by so many tech giants) is spreading. Women in societies where education isn't available to them are receiving educations in secret.
This generation is doing a lot. Yet. Many of us fall into complacency. As I type this, I am on a flight back from a client visit. I was upgraded to first class. I was frustrated that it was an older plane on my airline – without the newer, more comfortable seats… Tomorrow I'll wake up and get buried in many e-mails and the quest to succeed and keep customers happy. I'll get into a fight about American politics on Facebook.
This technology that we are a part of growing and creating and supporting. It can do so much. We, who are blessed by education, location, and opportunity can also work together to change this sphere we live on. How? That's up to you. That's up to me. But I think if we look inside ourselves. If we look at our passions, if we see which TED talks makes us well up with emotion – we can find areas of focus. If we think long enough about it – we can use our creativity, our innovation, and our situations to help promote these changes. That's what I want to leave you with here – I've already used enough words. Think about it. Think about which "big challenge" moves you to emotions. And ask yourself how you can instead be moved to action. In our global economy, and global connectivity doesn't have to be all bad news. Let's use it to change the state of the world. Let's use it to responsibly rise the standing of everyone. I'm not saying profit is bad, or working hard is bad. I'm saying we have an amazing opportunity to change things from the bottom up as individuals. Perhaps more than any government mandate, program or declaration could ever do. More on this later on my blogs. It's a question we're asking at Linchpin. It's a question I'm asking myself. It's a question I hope more of us ask.
What's Coming In Our Posts Here?
Probably not more off topic posts. At least not a lot. We've enlisted more new faces to blog here and we've asked the same faces to blog. Expect content from all angles of the Data Platform at Microsoft. Expect to hear from people you've not yet read here like Bill Anton (about Business Intelligence and Warehousing and ETL), Ryan Adams (maybe about PASS, definitely about the Relational Engine), Mike Lawell or many others on our team. I'm looking forward to seeing what they have to write. I suspect it will be a month or two before you hear from me again here! That's how big the lineup will be. Looking forward to sharing.
A Thanks to Pinal
I just wanted to reiterate how much I appreciate this site. Pinal's tenacity, consistency and desire to cover simple topics and complex topics is a great example of someone giving back. I've had quite a few chats in person with my friend Pinal, and it's clear to me that he loves this SQL Server community. He loves helping and sharing. And I don't see any sign of him stopping. Thanks Pinal. Thanks for sharing. Thanks for giving back. And thanks for this opportunity to randomly share on your blog.
Here's to another 100 posts – a Milestone!
Reference: Pinal Dave (https://blog.sqlauthority.com)