Power, Fear, and Vulnerability are all part of office politics. I often see the best developers loosing their focus and ability to write beautiful code when they let themselves involve with a power struggle. Power is the interesting factor which everybody want often, but when they have it they are often not trained to use it wisely. In my career I have often seen very few leaders using the power to make a better eco-system. I honestly believe the relationship build on fear will never last. I requested Srini Chandra (renowned author of Amazon Best Seller 3 Lives, in search of bliss (Amazon | Flipkart) to write a guest post on this subject which developer can read and appreciate. Let us see Srini's thoughts in his own words.
---
Volumes have been written about power in the workplace. Power is an interesting phenomenon. It controls every conscious and subconscious act of ours. In today's world, "survival of the fittest" has somehow become synonymous with evolution. Physical and material dominance have become synonymous with advanced evolution. We're all conditioned to seek survival at any cost, and acquire power by any means. By power, I mean anything that can be acquired from an external source and thus can be taken away or lost. It can mean all sorts of things ranging from beauty, strength, agility of mind and money to the sheer physical dominance that one country or group of people can have over another. All of these are external powers. It is the luck of the draw that determines if and when you acquire such powers. In addition to randomness in the way external power is distributed, there are other problems with it.
External Power, Fear and Vulnerability
Since external power is defined as to be always short in supply, it is perceived to be valuable and therefore induces competition. One man's gain is another man's loss. So, we compete for power. It is this competitive state that drives husband against wife, brother against sister, friend against friend and at a macro level, leads to the clash of classes, communities, religions and nations. Education, social status, wealth and fame are sources of external power. Anything we fear losing is an external power. The biggest problem with external power is that it tends to reduce control over the most important possession of a human being – her mind. It increases her vulnerability. It causes fear to rule her mind.
Perceptions of Power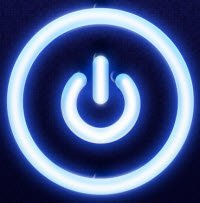 Our perception of power is such that it causes us to believe that the more you have, the more valuable you must be. It is this perception that causes us to believe that a CEO must be more valuable than his chauffeur, a doctor more valuable than the receptionist, a parent more valuable than a child, a man more valuable than a woman, and a Goddess more valuable than her devotee. It is this perception of power that causes wives to drift from husbands, children to rebel against their parents and humans to fear a punitive God. God is not one to punish. That is a notion which stems from wrong perceptions of power. Truth be told, we punish ourselves and then blame it on a supposedly angry God, who must be exasperated with us beyond imagination by now.
External power can cause grief, violence and destruction, if not wielded properly. This is not to say that you should shun external power. Recognize it for its worthlessness and give it the appropriate place in your life. Acquire as much as you can of it, without surrendering any of your truly valuable possessions.
True Power
True power comes from reverence. Reverence for this grand universe and everything it contains. And above all, true power comes from the reverence for your own soul. Recognizing this energy source within you is power that is internal and springs from within. It causes you to fly in the skies with wings of steel. It leads to an unbelievable lightness of the being. It is a power that no force in this universe can take away. When we come to serve to the needs of the soul that are required to re-create its balance, then we are on the path to evolution.
3 Kinds of Power at Workplace
Of the many types of power in the workplace, three stand out. First is the power of authority. This is the power that comes to you by virtue of your position. It is the power "over" others. It is the power given to the few by the many. Second is the power of knowledge. This is the power that accrues within individuals who have possession of unique information. The third type of power is the power from relationships. We may respond to an authority figure out of fear. We may respond to an expert out of respect. But, there is nothing greater than the power of a request from a person about whom we care personally. Such is the power of relationships.
Questions for YOU –
Take time out periodically to assess the kinds of power you've accumulated at work and in life.  Are these powers intrinsic or external? Do they make sense to you? Will they stand the test of time? Take the leaders you admire and examine where their power comes from. I hope you'll find these questions interesting food for thought.
Happy journeys! And, best wishes to you for your careers.
Reference: Srini Chandra (3 Lives, in search of bliss), Pinal Dave (https://blog.sqlauthority.com)