Read my complete experience series of TechEd 2011, Bangalore
TechED 2011 – Bangalore – An Unforgettable Experience – Day 0
TechED 2011 – Bangalore – An Unforgettable Experience – Day 1
TechED 2011 – Bangalore – An Unforgettable Experience – Day 2
TechED 2011 – Bangalore – An Unforgettable Experience – Day 3
TechED 2011 – Bangalore – An Unforgettable Experience – Day Next
Day 3 – March 25, 2011
My wife woke me up at 5.00 AM. Two hours of power sleep seemed inadequate as I had only less than 6 hours of sleep during the last 3 days. Today was a big day for me. I had to present two sessions. I got ready quickly, and headed towards the hotel. While I was traveling, I was continuously thinking about my sessions.
I reached the TechEd Venue at 7.00 AM and attended an-hour-long meeting with senior officers for the community. I was very happy as I strongly believed that throughout the year, I will be able to help community really well. I got the much-needed blessings from my senior officers for the same. I headed to Database Administrator Track with Vinod Kumar. As I said, it was a very important day for me.
I presented the following two topics during the sessions.
Understanding SQL Server Behavioral Pattern – SQL Server Extended Events
SQL Server Waits and Queues – Your Gateway to Performance Troubleshooting
You can read about them at the following links:
My both sessions had more than 200 attendees. I was glad and motivated to see considerable interest of so many people on this advanced 400 level subject. My both sessions had excellent participation and also lots of questions. I enjoy presenting the sessions more when attendees are interested and they start asking questions on various subjects that I am presenting.
I was pretty exhausted after my both my sessions. However, I still managed to attend three more sessions myself on the same day.
Vinod Kumar presented on "Database Recovery and Backup" – A simple but really interesting session.
Prem Mehra presented on "SQL Server Consolidation" – A real world scenario based session.
Balmukund Lakhani presented on 'AlwaysOn – High Availability Solution' – A session looking at the future version of the SQL Server.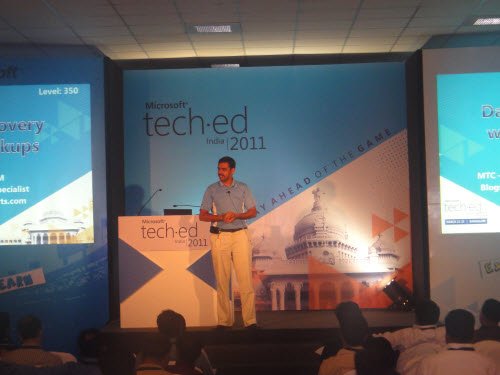 It was the third day, and I had not seen my daughter. I was really missing her this time. As from last few days, every day when I left home, she was sleeping, and when I reached home, she was sleeping as well. On the third day, I was missing my daughter immensely. I called up Nupur and Shaivi for lunch with me at Hotel. Nupur and Shaivi both visited me during the lunch time, and I played few games with Shaivi. Nupur also met few of her friends, and they returned back home.
The third day was yet not over for me. After the five sessions, I went back to keynote area as we were about to have Anil Kumble as keynote speaker. He did an excellent job and discussed about team spirit and his experience as a cricketer. He was fun and inspiring. I really loved how he presented balanced views. One of the attendee in audience asked a very nasty question, and I loved the way he dodged it with a polite reply.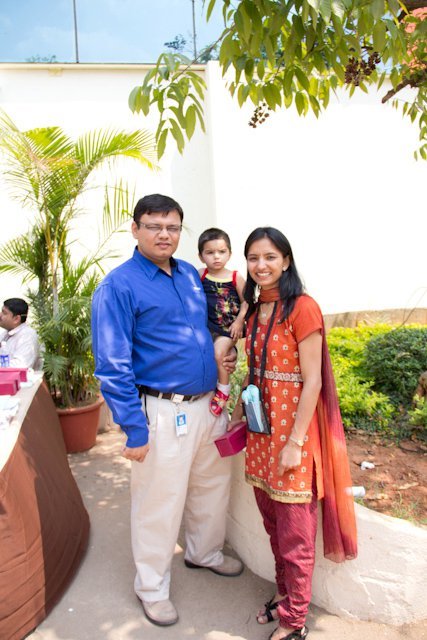 After the keynote, I rushed to party sponsored by sponsors. It was very good to unwind with community folks after a very successful event. I also rushed to another party right after this, where I met all the key people who had made this event successful. Finally, I decided to relax and mingle with friends – we were there till 1.00 AM. I left the venue at around 1.00 AM in the morning for home.
Reference: Pinal Dave (https://blog.sqlauthority.com)