The much-awaited SQL Server Energy Event was successfully held on May 20, 2009 in Ahmedabad. It was jointly organized by Gandhinagar SQL Server User Group (President Pinal Dave – SQL MVP) and Ahmedabad SQL Server User Group (President Jacob Sebastian – SQL MVP). This vibrant event was one of the most interactive, remarkable and enriching events of this year in Ahmedabad. Several factors make this event unique. The main attraction of this outstanding event was Rushabh Mehta (SolidQ Mentor – SQL MVP), an eminent expert in the field of Business Intelligence. Technical session from a legend like Rushabh was an opportunity of a lifetime for SQL Enthusiasts in Gujarat. He absolutely mesmerized the participants with his talk and made the event memorable and a runaway success! Further, the event created networking opportunities between user group members.
Rushabh Mehta is a familiar name in SQL Server community and his expertise in the domain of Business Intelligence is commendable. He is a Mentor for Solid Quality Mentors' global Business Intelligence division, based in USA. He also holds the position of the Managing Director for Solid Quality India Pvt. Ltd. Rushabh has been vigorously working with Microsoft SQL Server platform since 1998. He has been designing and developing large-scale BI systems since 2001, including predictive-analysis systems, healthcare solutions and a multi-terabyte financial decision support system.
We had expected a huge number of people to show up at the event; however, we had made limited arrangements. We had requested the participants to register in advance to get a guaranteed seat. The session commenced with Introduction to SQL Server Energy Event. I gave introduction in my characteristic humorous style and enlivened the event atmosphere. Everybody rolled into laughter when I started introducing Rushabh using images. The introduction ended on a funny note with some of the most hilarious photographs of Rushabh. If you had attended the session you would know what I am talking about. I believe that attending a session physically is far more helpful! It's actually the whole experience that makes an event special and memorable!
After a short introduction, Rushabh Mehta started his presentation on Navigating through a turbulent economy with Microsoft Business Intelligence, which is a very useful topic in the current economic scenario. Rushabh in his unique interactive style sprinkled with humor kept  the audience engaged throughout his presentation. In the initial minutes of his talk, he brought everybody's attention to the global problem of recession. Then he directed his talk to the key concepts of Business Intelligence. There were so many things Rushabh covered; however, one thing that was highly appreciated was "Demo of Gemini." After the demo was over, questions and answers started to flow and it lasted for another hour. Everybody was so curious and wanted to learn from Rushabh as much as possible within the limited timeframe. Jacob Sebastian gave the final thank you note.
We distributed nearly 30 gifts (T-Shirts, Pen, Books, Hats, to name a few.) during presentation. This time all the participants received something. The very much in demand SQL Server Cheet Sheet was the most popular item at this event. You can now download it from here. Organizing such a large event in a very short duration is very arduous and challenging, but I must thank the host of the meeting Digicorpfor promptly arranging all the necessary logistics. Directors of Digicorp were applauded for their continuous help to User Group. The event was followed up with delicious Indian delicacies.
This event was not recorded and is not available online. Please keep on reading this blog and user goup website for similar events like this. We hope Rushabh visits us again very soon and gives us another outstanding session. Please read my previous article for complete profile of Rushabh and the abstract of  his session.
I had requested Rushabh to do session in my user group when we met last time in USA. Last but not the least, I would like to express my sincere thanks to Rushabh: "Thanks Rushabh for keeping your promise!"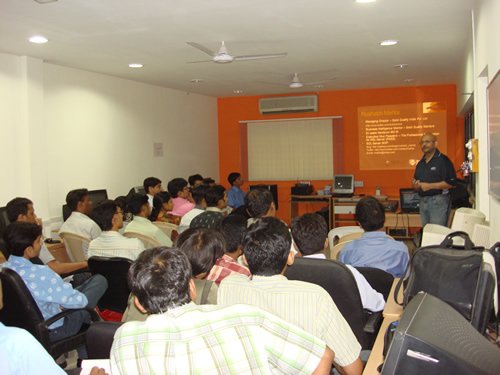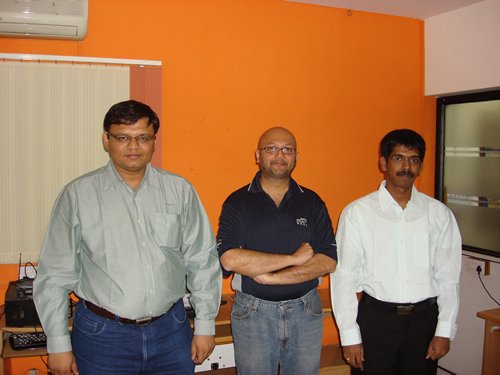 Reference : Pinal Dave (https://blog.sqlauthority.com)