I am very excited to share this news with all my readers. If you all remember I had already given a hint on my blog just two days back; I mentioned that we are going to host a grand event for Gandhinagar SQL Server User Group. In the past, Gandhinagar SQL Server User Group events have been more successful than we expected. Now, this event will grow even bigger as both Gandhinagar SQL Server User Group (President Pinal Dave – SQL MVP) and Ahmedabad SQL Server User Group (President Jacob Sebastian – SQL MVP) will come together for the event. This upcoming event will be known as SQL Server Energy Event.
This event is going to be one of the biggest events we have organized so far. A renowned international speaker Rushabh Mehta (SolidQ Mentor – SQL MVP) will be joining us for the event. Rushabh is a familiar name in SQL Server community and his expertise in the domain of Business Intelligence is commendable. I am a big fan of him and I have listened to many of his webcasts. In March 2009, I met Rushabh at Microsoft MVP Summit in Seattle. He promised me that he will surely participate in a session for SQL User Group. He has kept his promise and within 2 months of his promise he is here to do a SQL Session with us. This is one of the lifetime opportunities to see him in action in user group. Besides, this is the very first time he will be taking a session in SQL User Group in Gujarat, India. Further, for the very first time in Gujarat three SQL MVPs will be present at one event – Rushabh, Jacob and Pinal. This event is going to be a unique event in every aspect.
Organizing such a large event in a very short duration is very arduous and challenging, but I must thank the host of the meeting Digicorp for promptly arranging all the necessary logistics. This time, there will be take-aways for all the attendees. We will have a wide array of gifts including T-Shirts, Pen, Books, Hats, to name a few. Also, every attendee will surely get the famous SQL Server Cheat Sheet. This cheat sheet became so popular at TechEd that we ran out of them. Here is the opportunity to become a proud owner of a professionally printed cheat sheet, which you can get autographed by any of the available MVPs. What's more, you can even get yourself photographed with Rushabh. This event will follow up with some light snacks as well. So many interesting things will happen at one event, I am sure you certainly don't want to miss this opportunity. So make sure not to miss this exciting event!
I am expecting this event to be to be swarming with attendees. If you are interested in participating in this upcoming UG meeting you are requested to register at Gandhinagar SQL Server User Group or send me an email at pinal "at" sqlauthority.com. Registered attendees and those who have sent me email will be guaranteed a place in the meeting and they will also receive  the gifts.
Biodata of Speaker – Rushabh Mehta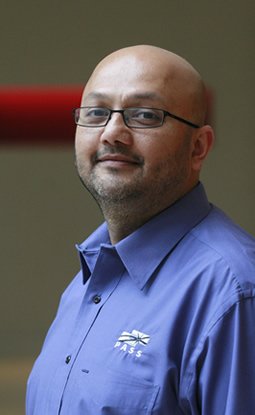 Rushabh Mehta is a Mentor for Solid Quality Mentors' global Business Intelligence division, based in USA, and is also the Managing Director for Solid Quality India Pvt. Ltd.
Rushabh has been actively working with Microsoft SQL Server platform since 1998 and has been designing and developing large-scale BI systems since 2001, including predictive-analysis systems, health-care solutions as well as a multi-terabyte financial decision support system. Rushabh was also instrumental in designing and building an analytical platform to support the Microsoft Windows Azure platform. His experience spans a wide breadth of industrial sectors including manufacturing, retail, finance and government working with clients such as Raymond James Financials, Jackson Hewitt, Publix, US Dept of Veterans Affairs, US Dept of Defense and Microsoft.
Through his experiences, Rushabh has also developed a number of industry best practices. He has also developed and delivered training courses on Business Intelligence practices and technologies and is also an active speaker at a number of large conferences like PASS and TechEd and also frequently speaks at SQL Server and Business Intelligence user groups around the world. Rushabh also serves as the Executive Vice President of Finance for the Professional Association for SQL Server (PASS), which is the largest global user-driven community for SQL Server Professionals with over 170 chapters world-wide and over 45,000 members.
Keynote Topic – Navigating through a turbulent economy with Microsoft Business Intelligence
There is no denying that the global economic situation is challenging. Is your company prepared to weather the storm? Microsoft business intelligence helps you access real-time information, find profitable customers & inefficiencies, and save money. This session features guidance on new ways to find value from your existing Microsoft business Intelligence investments. But it also includes a preview of what is to come in the future – new technologies for self-service analysis and self-service reporting that will change the way in which you think about BI.
The agenda of meeting is as follows:
May 20, 2009 – Wednesday

6:30 PM – 6:40 PM – Welcome and Introduction – Pinal Dave
6:40 PM – 8:00 PM – Navigating through a turbulent economy with Microsoft Business Intelligence – Rushabh Mehta
8:00 PM – 8:05 PM – Thank you note – Jacob Sebastian
8:05 PM – 8:15 PM – Gifts Give Away
8:15 PM – 8:30 PM – Light Snacks
The Best Participant of the event will get the chance to get photographed with all the three SQL MVPs.
Meeting Location:
Digicorp House,
Nr. Kashiram Agrawal Hall,
Ambawadi,
Ahmedabad-380015
Gujarat, India
Web – Digicorp
Reference : Pinal Dave (https://blog.sqlauthority.com)
Originally posted : https://blog.sqlauthority.com/2009/05/19/sqlauthority-news-sql-server-energy-event-mark-your-calender-may-20-2009/