SQLSaturday 116 is now only 3 days away. SQL Saturday is FREE event all the attendees and 100% SQL community driven. This is very first SQL Saturday in India and I am very much excited that I will be speaking at this event on my favorite subject of SQL Server Performance Tuning. I have so far delivered 100s of presentation on this subject but this subject never gets old and I never ran out of new tips and tricks.
I suggest you mark your calender right now and present at the hall before time to secure your seat.
Session Details
SQL Server Performance Tips and Tricks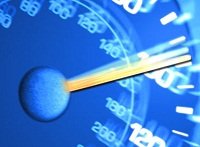 In this session we will go over various SQL Server Performance Tuning Tricks and Tips. Learn about top tips and best SQL Server performance practices related to:
Unused Indexes
Clustered Indexes
Importance of Statistics
Index Maintenance Scripts
ColumnStore Index
A Surprise Secret Tip
January 7, 2012 1:30 PM
I will ask 5 questions during my session and needless to say 5 winners will get copy of my book.
The session will be 100% demo oriented and I will share lots of tips and tricks during this session. Just like every other session of mine, this session will have lots of trivia for you as well it will be extremely interactive. If you prefer to stay quite during the session, this session will a perfect technology opener for you. Once you are in the session – you will be talking and discussion various aspect of performance along with your co-attendees and me.
Additionally, I am personally waiting for the sessions of Rick Morelan who is founder of Joes 2 Pros series. Do not miss any of the sessions of SQL Saturday – here is the complete schedule.
My friend Vinod Kumar has written blog on his sessions, read it here.
Note: Session will be not recorded. There will be no live cast of the session.
Reference: Pinal Dave (https://blog.sqlauthority.com)