I am very pleased to announce my newly renovated website. I always liked my previous website as it was "Valid XHTML 1.1" and "Valid CSS 2.0". Since I become MVP last month I have been receiving many emails where people were expecting more from my personal website. My blog http://www.SQLAuthority.com and my personal website https://www.pinaldave.com/ both are my heavily visited website but there was something missing when connecting them together.
New website which went live today has all the missing elements to connect both my blog and website together. New website is also "Valid XHTML 1.1" and "Valid CSS 2.0". One of the most interesting feature of the website is that it now contains excerpts (first couple of lines) of latest articles from SQLAuthority.com.
The feature I like to point out as most useful and makes new site special is SQL tips sections. On left side bar there is NEW section of "Tip of the Minute". This section features interesting tip of SQL Server on every refresh of the page. I suggest to read all the SQL Tips and collect them. It will be hard to find same tips second time.
Let me know what you think about New Website and what is your expectation from new website. I really want to thank you all of the people who really helped to create this website. My co-workers and my readers were very helpful in making my dream of new website come true. I am really want to say big "Thank You" to my co-workers and my readers. This new site is created based on hundreds of reader's feedback.
New Website: (Click on the image)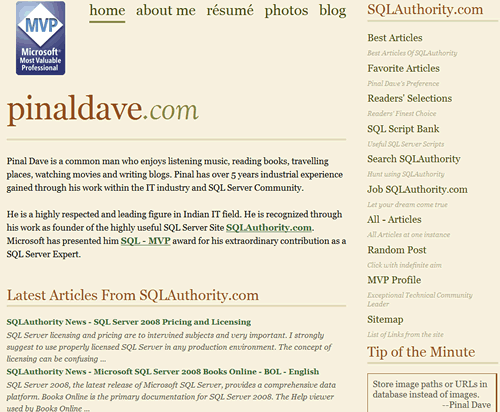 SQL Tip of the Minute: (Click on the image)
Previous website: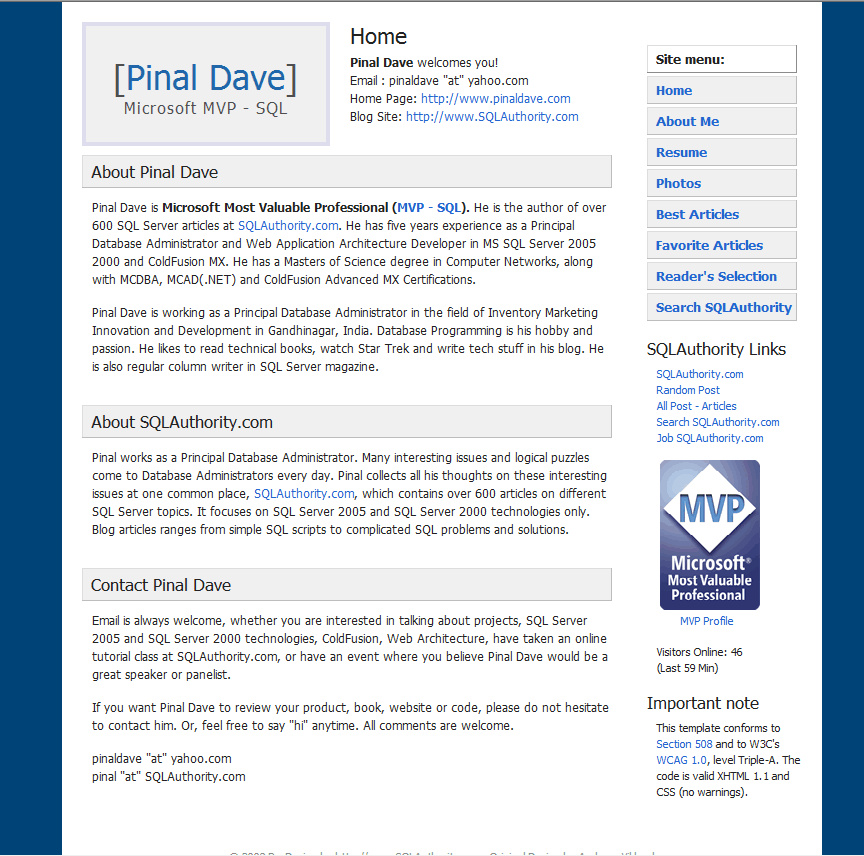 Reference : Pinal Dave (https://blog.sqlauthority.com)