[Note from Pinal]: This is the first episode of Notes from the Field series in the year 2016 and 110th overall.
There is one place where I see the maximum crowd in the new year – fitness center (gym). It is indeed a good thing that we all want to stay fit and active. However, the reality unveils itself from the second week when the gyms are empty once again. We all start strong, but only few finish strong as well. Earlier last year when I was taking advice from Mike about staying healthy, I had narrated this scenario to Mike. I was expecting that Mike will stay that he understands my feeling we will soon start talking about something related to SQL – in reality, that did not happen. When I mentioned this to Mike, he said it is indeed a good thing and he is, suggested why not we take advantage of initial enthusiasm to set a strong base for the future and healthy lifestyle. Mike did make a great point. We kept on talking about various ways to stay healthy. When we ended our conversation, just as expected, we talked about SQL. Just like health, Mike had had a wonderful insight about the database.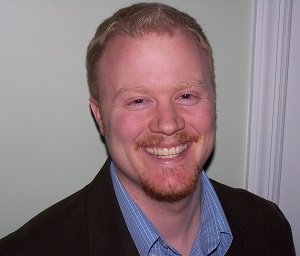 In this episode of the Notes from the Field series database expert Mike Walsh presents his thoughts about why we should take advantage of the opportunity present at new year and build a stronger base for healthy databases. Trust me, you want to read it!
---
Us technologists, we are good at what we are good at. We excel at troubleshooting, solving complex challenges and rising to the occasion. We keep our systems up, we rush in to save the day (especially the DBAs). We ace tests, we love digging in and tuning queries. We're good at our jobs for the most part.
Sometimes, though, some of us aren't so great at getting things done. Maybe you suffer from that problem? I know I do. I am quick to pick up the next thing before the current thing is done. I am good at putting things on my to-do lists (in fact I actually have a lot of to-do lists in different forms in different places) but I'm not so good at checking things off of the to-do lists.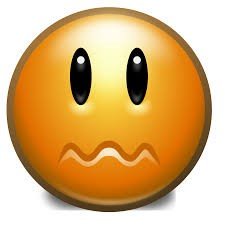 I get the urgent things done, but the important and not so urgent things? They can take a back seat. Are you like that? It seems that many of us technologists are. Not all of course, but we live distraction full, device driven "NOW!" controlled lives lately.
This post is a departure from the great guest feature Pinal allows us at Linchpin People to offer. Normally we are answering a technical question, helping point you in the direction of an answer or a better way of doing something. Today, I want to slide back to Professional Development.
It's a New Year, Take Advantage of It
Worried? Stop and do something about it :-)
On the Gregorian Calendar, this week signifies the start of a new year. You often will see New Year's resolutions come out this time of year. People say this is finally the year they'll start eating better, quit a habit, get in shape or do something they've been meaning to do.
I'm not asking you to make a resolution. But I am wondering if we can agree that there are things we all meant to do at work last year but never did. Are there services we never took care of? Improvements we left unchecked. If there are, and if you are like me there probably are, make a plan to do something about them. Not a plan that won't get touched like my to-do lists all over the place. But start today, be persistent and let's get it done.
This is a new year and we have an opportunity to have a reason and push to do something different for a change. Let's take advantage of it.
Some Ideas
There are a lot of categories we could look at here.
Learning –
Yes, your own growth is important and something that we end up letting get neglected if it isn't part of your official job description and your employer/manager doesn't sort of force you along on that path. SQL Server 2016 comes out this year. Here's an action plan for you – Go to this site(https://www.microsoft.com/en-us/server-cloud/products/sql-server-2016/), learn about what's coming, download a Community Technology Preview and play with some of the features and get familiar.
Maintenance –
Especially if you are a DBA – how is your environment? When is the last time you've given it a health check? You don't have to reach out to Linchpin People to have us do a WellDBA Exam – though we'd be happy to help you do that. Look at the free tools out there, spend time with your key SQL Servers – look at how they are configured and running. Are things good here? What can be done differently? What maintenance is missing? Make a list and start knocking things off as you get to them.
Plan Ahead –
How old are your servers? When's the last time you had that conversation about data archival? What are the business' plans this year and you can your systems handle those plans? Have a conversation with the technical teams and make sure you are ready for 2016 and beyond.
What Else?
I don't know about you, but when I read a post like this or hear people talk about procrastination or missing to-do items – I get this feeling inside. This sort of angry, panicky voice that says "Oh yeah!! I have to do ______" are you getting that voice about anything? I am just typing about it. So what I'm going to do is stop writing this post and go get those things done. You should stop reading and start getting those things done, or delegate them, or realize they weren't important and you should stop worrying about them. Happy 2016!
If you want to get started with performance analytics and triage of virtualized SQL Servers with the help of experts, read more over at Fix Your SQL Server.
Reference: Pinal Dave (https://blog.sqlauthority.com)