My recent SQL Server Performance Tuning Seminar in Colombo was oversubscribed with total of 35 attendees. You can read the details over here SQLAuthority News – SQL Server Performance Optimizations Seminar – Grand Success – Colombo, Sri Lanka – Oct 4 – 5, 2010. I had recently completed another seminar in Hyderabad which was again blazing success. We had 25 attendees to the seminar and had wonderful time together.
There is one thing very different between usual class room training and this seminar series. In this seminar series we go 100% demo oriented and real world scenario deep down. We do not talk usual theory talk-talk. The goal of this seminar to give anybody who attends a jump start and deep dive on the performance tuning subject. I will share many different examples and scenarios from my years of experience of performance tuning.
The beginning of the second day is always interesting as I take attendees the server as example of the talk, and together we will attempt to identify the bottleneck and see if we can resolve the same. So far I have got excellent feedback on this unique session, where we pick database of the attendees and address the issues. I plan to do the same again in next sessions.
The next Seminar is in Pune.I am very excited for the same.
Date and Time: December 4-5, 2010. 10 AM to 6 PM
The Pride Hotel
05, University Road,
Shivaji Nagar,
Pune – 411 005
Tel: 020 255 34567
Click here for the agenda of the seminar.
Instead of writing more details, I will let the photos do the talk for latest Hyderabad Seminar.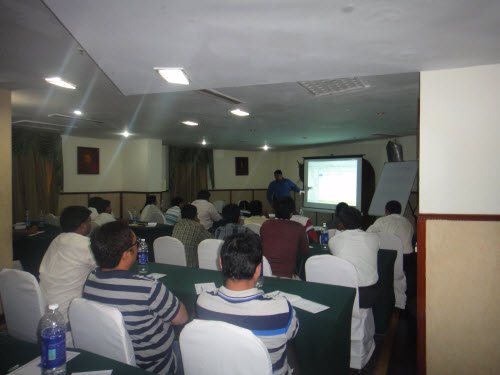 Reference: Pinal Dave (https://blog.sqlauthority.com)