Yesterday on this blog I wrote about SQL SERVER – 2005 – Understanding Licensing Model. I have received many questions about pricing and comparing SQL Server with other RDBMS. One of the reason I like SQL Server because I am strong believer of licensed software usage and SQL Server is feature rich and dirt cheap compared to other comparable products.
Let us review following chart and table which explains the difference.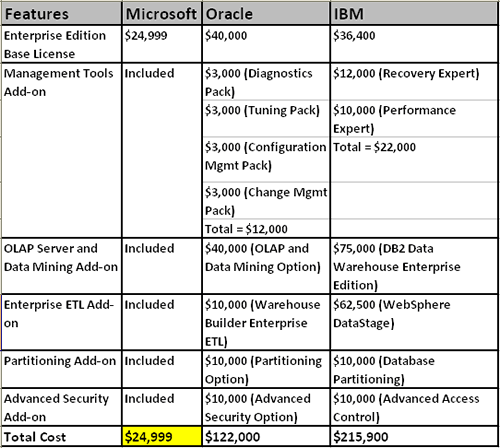 If you are interested to read about more about this you can review original article from where I have taken above information.
Reference : Pinal Dave (https://blog.sqlauthority.com) , SQL Server Pricing and Licensing, Understanding Database Pricing