[Note from Pinal]: This is a 119th episode of Notes from the Field series. If you know Mike Walsh, he is an amazing person to meet and know. He is technical expert, but along with that he is a true life coach. I am fortunate to be his friend. Every single time I meet him, I learn something as a human. In this episode Mike explains one of the most important things any DBAs should learn, which is to say "I Don't Know".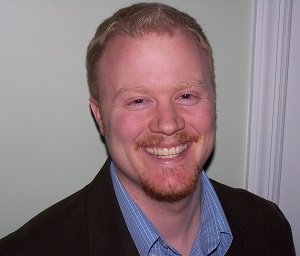 In this episode of the Notes from the Field series database expert Mike Walsh gives a challenge to all of us. He explains to us why we should study our mistakes. He is indeed very right that every mistake gives us opportunity to correct ourselves.
---
I was having a conversation with my wife the other day. This was in reference to a veterinarian who came to work on some of our farm animals. This vet was great with breeds of animals they know about and comes recommended. But we have a different breed here on the farm. This vet gave us some advice, but when it was given, it was clear that the vet was sort of guessing. We noticed that twice in two different situations. They weren't trying to be mean or give poor service, but I think this vet is afraid of the phrase "I don't know" – they want to be the expert in all things. Well, some of the advice given? If we followed it, we would have ended up risking our pregnant sheep losing their lambs.
How often have you worked with someone who either didn't know how to say or refused to say those three words? I'll be honest here, earlier in my career? I was terrified of uttering the phrase. I wanted to look like the one who knew it all. I wanted to have the solutions. For a few reasons, but they were all wrong. I wasn't being mean, I didn't have bad intent in mind, I was just afraid of looking like I needed to look something up. As a consultant? That is a powerful phrase. As a DBA? That is a powerful phrase.
Are you afraid to say I don't know? When I'm giving job interviews for clients, I try to produce questions that will generate an "I don't know" answer. I want to see if someone is comfortable enough with themselves to say it. If they are? It means that they will look for help when they need it, instead of give bad advice. If they are? It means they want to learn and aren't afraid of letting people know it (which is good, because there isn't anyone alive that doesn't need to learn still). If you are afraid of the phrase? Maybe some of these thoughts on why it's okay to use the phrase.
It Doesn't Mean What You Fear It Means!
The first reason is simple! People think that when someone says "I don't know" they actually mean "I'm really bad at my job, I haven't learned what I should learn, I'm terrible and you shouldn't work with me!" It doesn't mean that at all. Granted, there are things you should know at certain points of your career. You need to learn those things. When used about something new? This doesn't mean anything like that worry. It means you haven't learned that yet. It really often sounds like this, "I'm not sure how to do that yet, let me research this and get back to you." That is a far safer attitude than "I know the answer" (when you don't) and "I'm going to fix it for you right now" (without looking it up). I wonder how many disasters were caused by someone pressing the button they should have never pressed because they weren't sure but were too afraid to admit it.
You Are Not the Only One!
You just aren't. We're all human. We're all in it together. We are all learning things each day if we are still alive. Don't think you are the only one who has things they don't know. Sometimes an environment with a lot of people afraid to admit this becomes a bad environment for anyone to work in. Troubleshooting becomes dangerous. A competitive, instead of helpful, spirit unfolds. It is difficult to work in that environment. Maybe you have to the first to admit it, but you aren't the only one that should.
Consultants Use It Too!
Before I became a SQL Server Consultant I thought I had to know everything and that I couldn't be successful until I did. This proved a bit stressful about the decision to jump into the waters as one. It made it a bit stressful the first times I came to something I didn't know. Now, let me be clear, you need to know the areas you are expert in. If you say you are an expert with some concept in SQL Server, but cannot even do the basic things in that concept, maybe you should rethink saying you have expertise there. But it's okay to not know everything about everything. Clients don't get mad if you occasionally have to say "You know; I've not seen that situation quite like that. Let me talk to some colleagues and look that up and get back to you" – in fact, it is probably reassuring clients when you say that and try and act like an expert when you know nothing. Just like with that vet, clients can see through that more often than you think.
To summarize – Just try and use the phrase when you need to use the phrase. It won't hurt. Not nearly as bad as the danger that can come from not saying it.
Reference: Pinal Dave (https://blog.sqlauthority.com)