TechEd is the premier event from Microsoft and it is always pleasure to be part of the TechEd. This year I attended my fifth TechEd and I had presented at this event 4th time in the row. Presenting at TechEd is fun as there is a totally different level of pressure when presenting at this event. This year TechEd India was in two cities and it was double the fun.
TechEd Bangalore was on 18-19 March, 2013 and TechEd Pune was on March 25-26, 2013. I had presented 2 sessions at both the cities, total 4 presentation in TechEd India 2013.
Here is the title and abstract of the sessions I presented.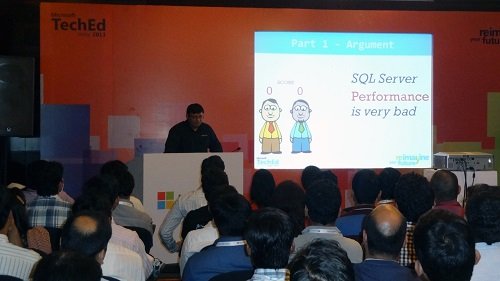 SQL Server Performance Troubleshooting: Ancient Problems and Modern Solutions
Many believe Performance Tuning and Troubleshooting is an art which has been lost in time. The truth is that art has evolved with the time and there are more tools and techniques to overcome ancient troublesome scenarios. There three major resource when bottlenecked creates performance problem: CPU, IO, and Memory. In this session we will focus on High CPU scenarios detection and their resolutions. If time permits we will cover other performance related tips and tricks. At the end of the session attendee will have clear ideas and action items regarding what to do in when facing any of the above resource intensive scenarios.
SQL Server Indexes – The Unsung Hero
Slow Running Queries are the most common problem that developers face while working with SQL Server. While it is easy to blame the SQL Server for unsatisfactory performance, however the issue often persists with the way queries have been written, and how Indexes has been set up. The session will focus on the ways of identifying problems that slow down SQL Server, and Indexing tricks to fix them. Developers will walk out with scripts and knowledge that can be applied to their servers, immediately post the session.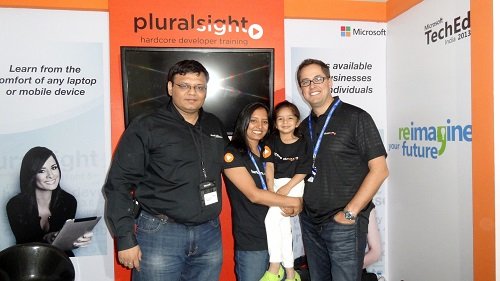 There are three major reasons I like to go to any events – 1) Community 2) Education 3) Friends. Just like every year I had a great time attending this year's TechEd India 2013 event and I was able to meet many of my friends and engage with the community at large. I hope you enjoy the list this photo journey.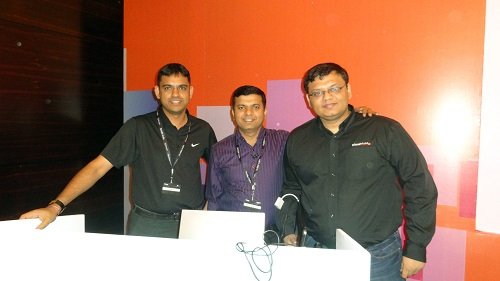 Additionally, my employer Pluralsight had a booth in the exhibition hall and I had a great time standing at the booth and engaging with community. Thanks to everyone who attended my session as well stopped by Pluralsight booth. It was a great event and I had a great time.
Reference: Pinal Dave (https://blog.sqlauthority.com)