SQL SERVER – Download Microsoft PowerPivot for Excel 2010 and PowerPivot in Excel 2013 Samples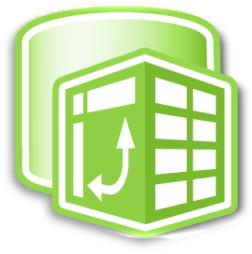 Learning any technology is easy when we have good documentation and sample database to play along with. When I have to learn any new technology, my first action is to install the trial software and look for sample database next. Once I get sample database, I try to find a video tutorial about the technology and continue to learn onwards. Let's see PowerPivot for Excel 2010 and Excel 2013 Samples here.
Recently Microsoft has released the samples for PowerPivot in Excel. This is excellent as this gives opportunity to developer to play with the sample and learn all the features without worrying about building a sample which can work with all the features. It empowers users of all levels to access and mashup data from virtually any source. Users can create their own compelling reports and analytical applications, easily share insights, and collaborate with colleagues through Microsoft Excel and SharePoint.
If you open a sample for PowerPivot for Excel 2010 in Excel 2013, you will get a notification stating you must upgrade the data model in the workbook. You cannot open a sample for it in Excel 2013 data model for Excel 2010. In sample database there are two different files 1) PowerPivotExamplesExcel2010.zip and 2) PowerPivotExamplesExcel2013.zip
Each sample file contains three Business Intelligence samples:
Healthcare Audit.xlsx
Tutorial Sample.xlsx
LCA BI – Financial Report Usage.xlsx
Reference: Pinal Dave (https://blog.sqlauthority.com)