My present article covers two fundamental questions.
1) What is the maximum number of columns included in Primary Key Index/Constraint?
2) What is fix/solution for the following error:
Msg 1904, Level 16, State 1, Line 1
The index " on table 'dbo.Table_2' has 17 column names in index key list. The maximum limit for index or statistics key column list is 16.
The same error surfaces when example is created using SSMS.

Fix/Solution/Workaround:
Maximum columns per Primary Key Index is 16. In fact, 16 is the limit for columns per Foreign Key and Index Key.
You cannot have more than 16 columns per Index Key, Primary Key or Foreign Key. So, reduce the columns in those column to less than or equal to 16 columns.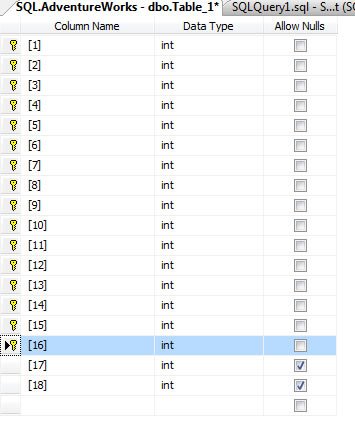 Reference : Pinal Dave (https://blog.sqlauthority.com)