[Note from Pinal]: This is a 69th episode of Notes from the Field series. Mike Walsh is an amazing person to meet and know. I am fortunate to be his friend. Every single time I meet him, I learn something as a human. He is always looking for an opportunity to improve the life of DBAs and Developers.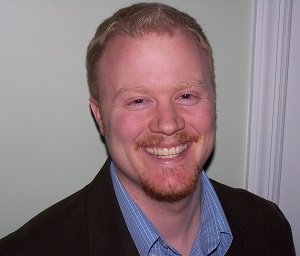 Being proactive is a good thing. There are few things which can not go wrong and being proactive is one it. Being proactive is not all about SQL scripts and deployments. It is also about attitude and mindset. If you know Mike, you must be aware of that he is the person who is well aware of human psychology. He knows what DBA and Developer things and how their attitude towards technology. I asked him one question – "How to protect a proactive attitude?" and database expert Mike Walsh decided to guide me with the answer of this question.
Read the entire story in his own words.
---
My posts lately here have been talking about being proactive. I am going to continue on that theme today, because it is that important. We perform a lot of WellDBA Exams™ – where we go into a client shop, review their existing setup, look at performance and write up our findings.
Each time we do one of these, we find the same types of findings almost everywhere. In fact we have a free resource available where we guide you through a checklist where you can evaluate your own environment against the 7 most common findings we encounter and see detailed information on what to do about those findings.
You can grab that free resource here.
In this post I want to zoom in on a proactive attitude again, and some ways to protect your proactive time. Then I will suggest a plan using that checklist to go through your environment and ensure the big things are taken care of.
Protecting a Proactive Attitude
I know I talk about this in just about every post I share here, but I am trying to cement this thought – a good DBA is a proactive DBA. You cannot just wait for a problem to arise, fight the problem, and then sit back and wait for the next problem.
I know you don't do that. I know most DBAs don't do that, at least not on purpose. But in this interrupt driven world, users and other IT teams are constantly clawing at their DBA for requests. These requests have to be met, because customers are expecting them to be done. But I challenge you that many requests don't need to be done as fast as most DBAs do them.
You should develop a plan to protect your proactive time.
A few tips on how to preserve that time:
Schedule it! Make a block of time on your calendar each day, each week, whatever you can do. Guard that time and shut down your e-mail and IM clients (if you are allowed) and focus on doing proactive tasks to make your life easier.
Talk to management. When you are reactive you are spending more time, you are less effective and mistakes happen. If you get management to guard your time and people's access to you for a bit for some proactive time, it will make you more efficient.
Work from home if you can. A lot of times when I was a full-time DBA – I could be more proactive when working from home, as the "drop by" visits can't happen as easily that way.
Consider a WellDBA exam from Linchpin People, or a health check from another firm. Sometimes having an outside firm come in, audit your environment and tell you about your misses is the best way to get proactive time prioritized. Plus that approach helps you know where to focus your proactive time.
Just do it – Sounds harsh – but sometimes you just have to do it. If you don't start trying to be more proactive, you'll always be reactive and that is when mistakes happen. This is when we can come in and do an Exam and uncover the findings that the DBAs will say "yeah I know.. But I didn't have time"
A Proactive Plan
Download our checklist, or find other SQL Server diagnostic scripts and approaches out there. There are several. Our checklist is less focused on scripts, and more focused on how, what and why you should care about these 7 areas, then suggests an approach to resolve the findings.
Here is the link again, it really is free and not some gimmick to get you on a "to be harassed" list.
Then start going through the checklist. We've ordered it in terms of our typical priorities. For example – if you aren't able to recover your environment, the other 6 points don't matter as much.. Make sure you are really secure in each area, make sure you really understand the how and why in each area.
Move on to the next question and repeat the process. It is that simple. Some of the tasks will take more time than others to investigate. Some will take more time than others to fix. But this is a place to get started. And sometimes a place to start is all that is needed.
So, get some time set aside for being proactive, review your environment and get to the point where at least those 7 critical items are being taken care of! All the best on your journey!
If you want to get started with performance analytics and triage of virtualized SQL Servers with the help of experts, read more over at Fix Your SQL Server.
Reference: Pinal Dave (https://blog.sqlauthority.com)