[Note from Pinal]: This is a 45th episode of Notes from the Field series. If you know Mike Walsh, he is an amazing person to meet and know. I am fortunate to be his friend. Every single time I meet him, I learn something as a human.
Last time when I met, I had asked him one question – if you have to give me one advice, what will you give? He had said, I have no advice for you, but I have a challenge for you to complete. If you need help to complete that challenge, I will work with you to achieve the goal.
Now think about this entire incident, how many times this kind of conversation happens in our life – very rarely.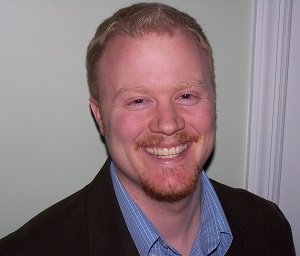 In this episode of the Notes from the Field series database expert Mike Walsh give a challenge to all of us. He explains to us why we should be proactive and right after that gives us one challenge which we should all take and complete.
---
You can spend some time and some money today.. Or you can spend more later.. It's that simple.
As a SQL Server consultant, you could say I know a little bit about clients spending money. There are jokes out there about how consultants spend the money of our clients. I'll tell you though, I've been playing with SQL Server for fifteen years now, the past 3-4 as a SQL Server consultant, and I'd much rather take less money up front than more money down the line.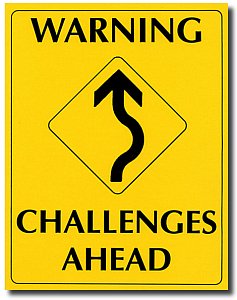 Here's what I mean – I enjoy seeing clients spend money proactively rather than reactively. For a few reasons:
It's almost always less when you spend it on being proactive.
Stress levels are down when you aren't in crisis mode.
Decisions are clearer and cleaner when there isn't a "fire" going on.
And the old adage that I started this post out with is true. I've seen it true time and time again. I've seen it reflected in my invoices. When a client calls up front and takes care of something proactively and plans for the future – the end result is always less money spend and a more peaceful experience for all involved.
This is a simple post. It's a quick post. I go into much more detail at an older post of mine about Planting Asparagus. And with it I have one simple challenge for you, the reader of Pinal's wonderful blog:
Do Something Proactive Today
That's it. Go into your SQL environment and forget the 400 e-mails in your inbox. Forget the piling up requests in your queue. Forget the avalanche surround you as a DBA. Forget that stuff and do something proactive. Think about the future. Think about some what ifs and save yourself future pain. I'm not saying you have to call us at Linchpin People and ask for a WellDBA™ Exam. I'm not saying you need to call any consultant. Just be proactive.
Here are a few places you can start. These are all places I've recently seen clients spend much time and money on in emergency situations because of failures at being proactive. I'm sure Pinal has some great posts about all of these areas.
Do a restore test… Check your backups! – I don't just mean are you taking a backup or does your system administrator say they are backing up your environment. I mean – are you sure you are backing up your environment like your users expect and believe you are? If not? Stop reading the rest and go check.
Check database consistency – I've spent much time helping clients who had a double whammy situation lately of no good backups AND no proactive checks looking for corruption. This means that their users detected corruption. It wasn't known how long it was there for and there was no great backup solution. That means data loss. That means expensive solutions to scrap as much data out as is possible. The time you take to get this right? It pays dividends down the line.
Perform routine maintenance – Index maintenance, statistics maintenance. If you aren't doing these basic things – your users could be suffering right now with performance problems. You could be wasting storage space. Things could be less efficient than needed.
Setup alerts and monitoring – Whether it is free through using SQL Server Agent Alerts, SQL Agent operators and notifications of jobs and errors – or looking at the plethora of inexpensive SQL monitoring products out there. If you are blind to issues – that means that you could have a smoldering fire building in your environment right now. And you are totally blind to it until that fire gets a little more oxygen and explodes into a down system.
I could keep going. There are a dozen basic things that you can easily do right now. The investment is a little time. Maybe some digging around on the internet to make sure you are in a good spot to do these things. Maybe the investment spending some money having an external review like our exams or the health checks any number of great SQL Server consultancies do. Maybe the investment is in getting some DBA training or mentoring. Whatever the investment is. I can guarantee you from experience that it is an investment that is all but guaranteed to pay off and the dividends are huge.
Ok. Stop reading and clicking. Go make a proactive investment in your environment.
If you want to get started with performance analytics and triage of virtualized SQL Servers with the help of experts, read more over at Fix Your SQL Server.
Reference: Pinal Dave (https://blog.sqlauthority.com)