There are few feelings which are hard to describe in words as this note is about an amazing event on the C Sharp Corner.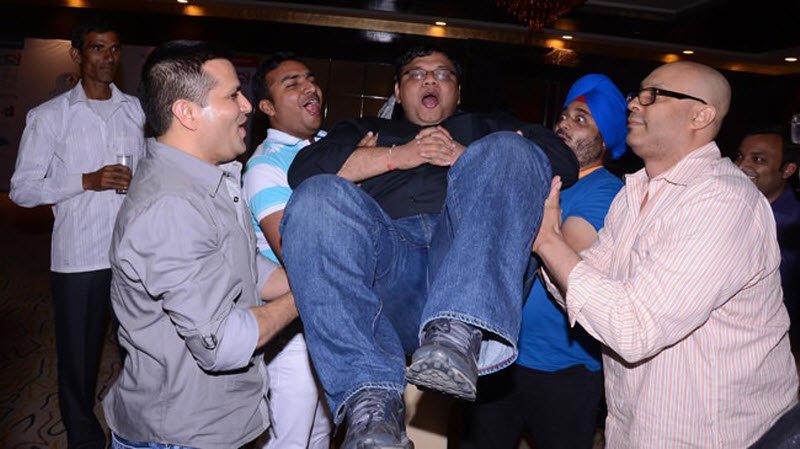 Earlier last month, I attended one of the largest conference in North India – C Sharp Corner Annual Event. This event is the brainchild of Mahesh Chand. These two gentlemen are amazing people. There is one thing common between them – love for people and passion for technology. I think it is such a great combination – they together build such a vibrant community which thrives to build a harmony in the developer's eco-system.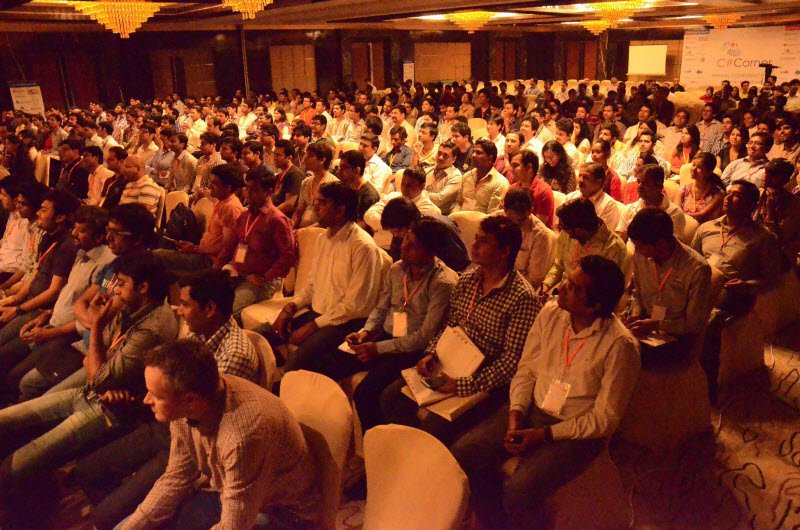 Six Years Ago – History Lesson 1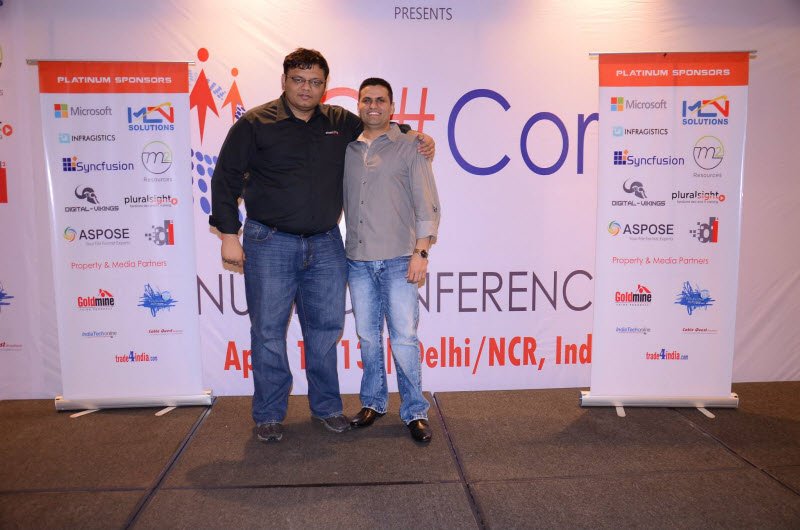 I was new in the community and I came across a community celebrity in Seattle, when I was standing in the corner of a big hall. I did not know anyone and he walked to me and said – "Hey Pinal, I am thinking of building a community platform which helps developers to progress in their career, when I do, will you join us?". He was known for his famous site CSharp Corner and mentor in the community. I knew him, but I never knew that he also knows me by name. Such a delight. I said – "Yes, sir, I will." Six years passed and we never met again, however, we exchanged quite a few emails and talked on the phone but never met. The conversation never came up again about working together in community. This guy was none other than Mahesh Chand.
Four Years Ago – History Lesson 2
Four years ago, I met a guy, who just wanted to make a difference in the world. He was driven with all the good qualities of a good human. He wanted to give back to the community and build a place where everyone can learn and explore the wonders of the technology. He just wanted to contribute and make a positive impact on people's life and career. This guy is selfless, kind of Yogi (ascetic practitioners of meditation, a learned one), and full of energy. He asked – "Hey Pinal Sir, I am thinking of building a community platform which helps developers to progress in their career, when I do, will you join us?". I knew him, but I never knew that he is going to ask me such an interesting question. I said – "Yes, I will." In the last four years, we met quite a lot of time and talked about pretty much everything under the blue sky but never talked about any event or conference. This guy grew from a merely a passionate developer to mentors to thousands of young people. He becomes role model of youth who wants to make a difference in the developer community.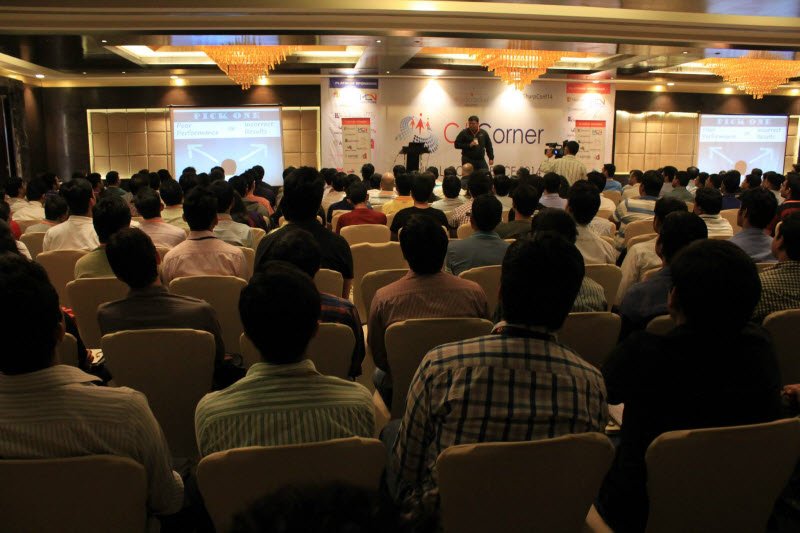 Fast Forward – Two Weeks Ago
There was energy in the environment. People were flowing from every corner of the India. Delhi seems to be the hottest destination for developers across pan India. When I was flying from Bangalore. I had quite a few people along with me traveling towards to Delhi. I was amazed with the passion of people traveling towards to Delhi. It seemed at the point that all the roads lead to Delhi. I was delighted looking at the positive energy of the life. It seemed to me that the entire world is conspiring to make this event successful.
This event was of two days. The first day was exclusive for C Sharp Corner Chaper Leaders and the second day was for everybody. The first day, I was asked to present on the subject of "How to be a successful speaker?" I think it was a very much humbling experience as everybody there was an amazing speaker and I was asked to present in front of them. I just went with my natural flow and shared my experiences. I learned a lots of new insight from Mahesh Chand, Gaurav Mantri and Prabhjot Singh Bakshi.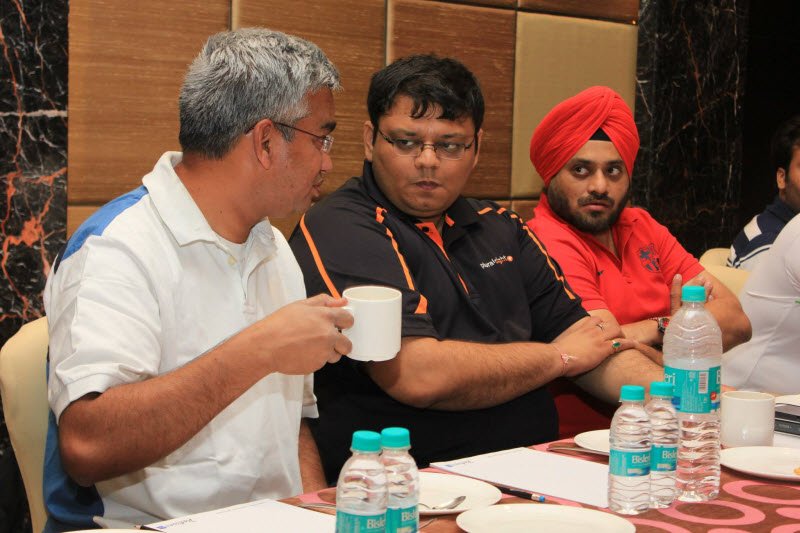 The next day was an even bigger day – there were about 850+ developers attending this event. Every single person was there to learn and explore new technology. This event had amazing lineup of the speakers.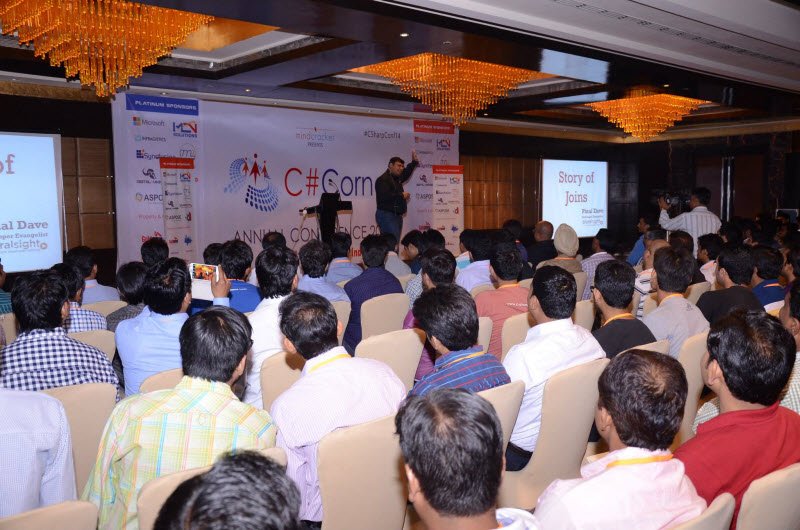 I presented on three different topics – Story of SQL Joins, Indexes – The Unsung Hero, T-SQL Worst Practices. It was a blast for me. I never had such a great response to my sessions. Every single person in the event was full of energy. When I remember the event, I still feel the great vibe of energy which prevailed at the event.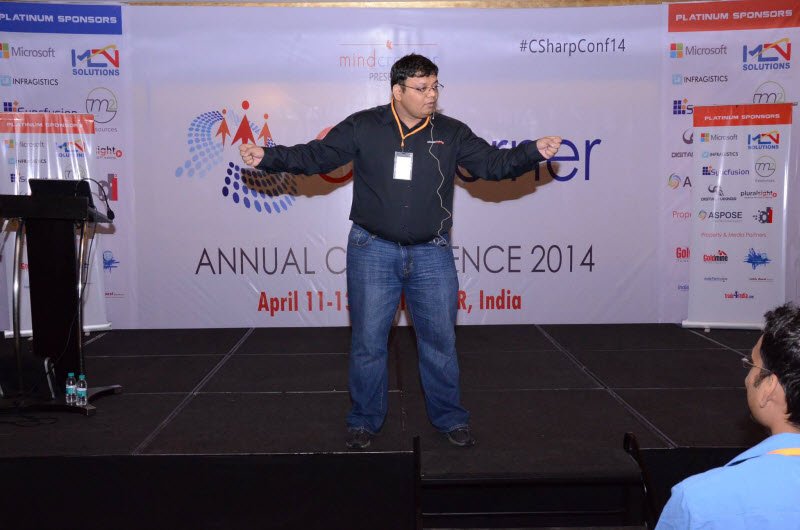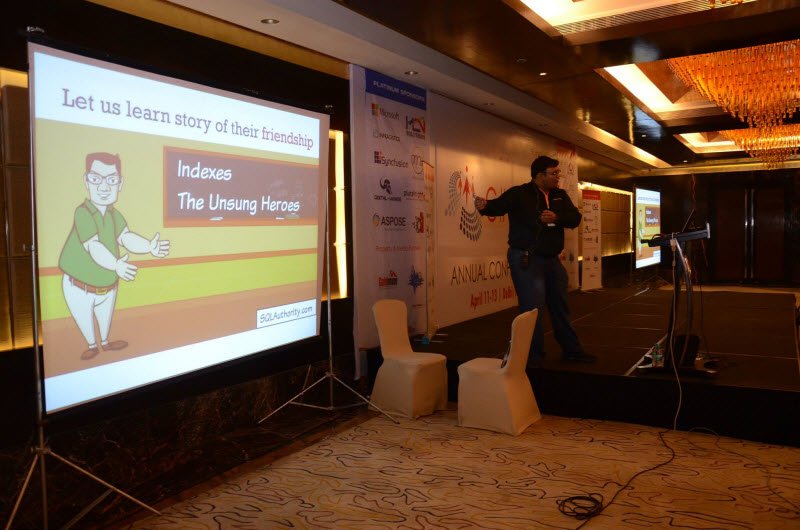 Mahesh Chand – I have talked a lot about them and the entire world knows this international speaker so I will not write anything more.
Gaurav Mantri – He is an amazing speaker and I was fortunate to hear them very first time in my life. He has the skills to make a complex subject easy. One of the masters of Azure and greatest friend of community. I think there is no better speaker than Gaurav to present on Azure and cloud.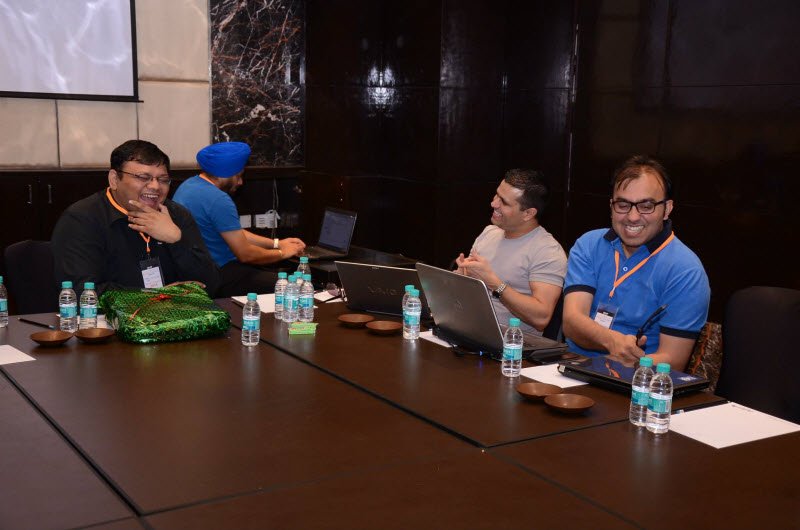 Prabhjot Singh Bakshi – I know him for quite a while. He is one of the best experts in .NET. A unique, humorous attitude towards technology made us engaged throughout his session.
Suchit Khanna and Brij Mishra – My new friends from Delhi, I spent quite a while with them while I was there and learned a lot with regards to life and its lessons.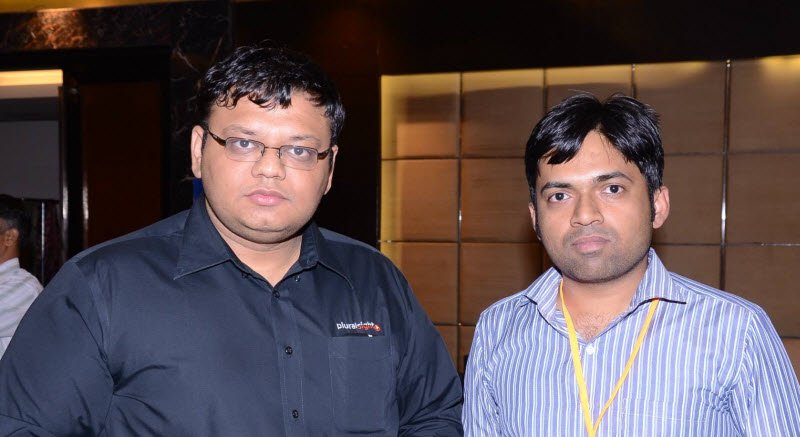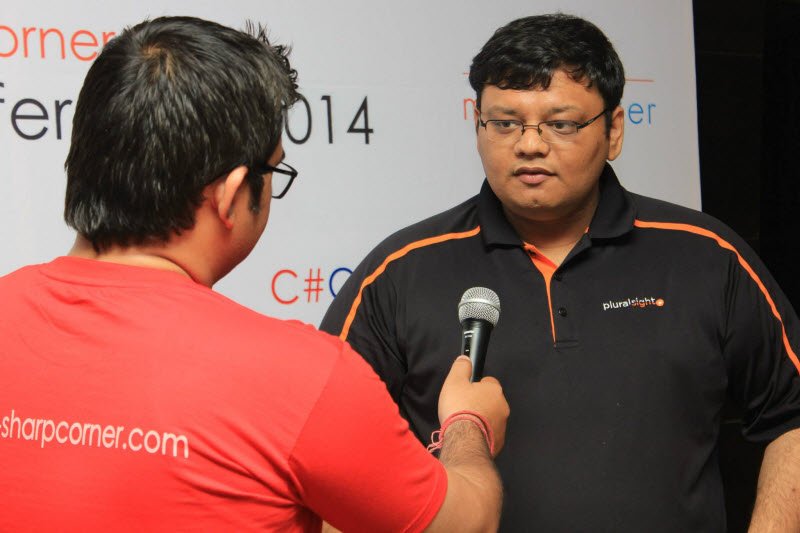 Final Note
I think this was one of the best event I had attended a special thanks to Mahesh, Dinesh, Praveen, Maneesh and the entire team of the C Sharp Corner. You guys made this event a huge success. If there is one event must not miss in their lifetime – this is the event. It is not an event – it is gathering of family – a truly unique experience. This conference is part of my life, I will be always there.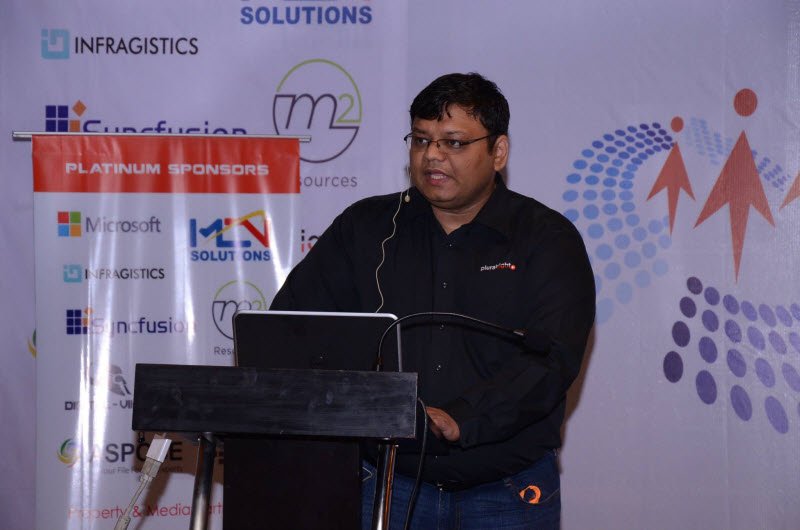 Here is official recap to the event.
Reference: Pinal Dave (https://blog.sqlauthority.com)