Here is the one of the issues, I keep on facing every single time. Just like every DBA and Developers I keep on working with PDF. I use Adobe Acrobat X Pro to edit my PDFs. I am usually able to pretty much all the work related to text just fine, but when I have issue to insert image in the PDF file, every single time I have to search on Google to learn how I did it. It seems acrobat team did not do a good job in placing the instruction on the web as well as it is not intuitive to do that in the software.
I decided to list down the few steps about how to do the same over here so next time when I face this issue, instead of going online, I will just search in my blog.
First open the PDF which you want to insert the image.
Next, go to View >> Tools and click on Content
It will open up the sidebar. In this side bar click on Edit Object.
Once you select Edit Object now go to the location where you want to insert new image and Right Click over there. It will bring up new menu where the second option is Place Image…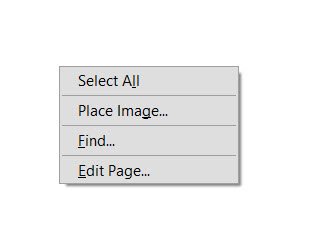 Click on the Place Image and now you can navigate to your image and click OK.
That's it! You are done. Now you have successfully inserted the image in your PDF.
I have been doing this for quite a while and I believe there should be an easy way to do the same task. If you have any idea about how to do this easily, you can leave a comment here and I will publish on the blog with due credit.
Reference: Pinal Dave (https://blog.sqlauthority.com)