I have been traveling a lot for different conferences and meetings lately, and that means a lot of air flights, taxi drives, and elevator rides!  There are plenty of rules out there, both written and unwritten, for air flights and taxis, and we all more or less follow these rules for our safety and for the safety of those around us.  However, I have noticed lately that there seems to be some confusion about the rules for elevators, and that it often leads to awkward and embarrassing moments.  So let me tell you a few of the rules I follow and always hope to see when I am riding in an elevator!
First, be Courteous
Let those on the elevator off before trying to load, and be aware of those around you when you are on the elevator – just because you are not getting off on this floor, doesn't mean the person behind you isn't.  Don't stand in their way and be the reason they miss their floor!  Also, don't cut in line if there is a line for the elevators, and don't boss others around when you are in the elevator, demanding they press your floor button – especially if you are within reaching distance yourself!  The golden rule applies here – do unto others on the elevator as you would have them do unto you.
Second, be Practical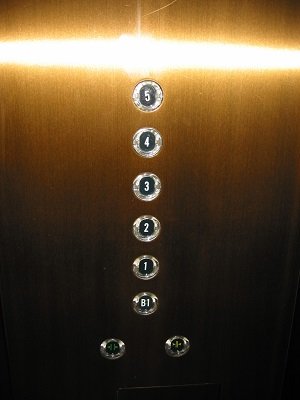 You are essentially trapped in a very tiny room, standing much closer than normal to perfect strangers.  This has "awkward situation" written all over it.  To loosen up the atmosphere, make eye contact and smile at those around you – no need for extended conversations, but standing silently, staring at the ceiling will make you seem strange and a little rude.  If you find complete silence too oppressive, make small talk about easy topics, like the weather, how people's day are going, traffic, etc.  Avoid any "loaded" topics, or you might find yourself trapped in and argument as well as an elevator!  If all else fails, pretend that you have a very important text message you must read and reply to right now, which is probably what everyone else on the elevator is doing, too.
Third, be Funny and Creative
As funny as it might be to try standing facing the wall of an elevator or staring at one spot on the ceiling just to see if you can make everyone else do the same thing, try to avoid purposefully bizarre behavior, as you never know who you might be hurting or offending.  What if your boss's boss is in that elevator, and now you have to explain your productivity numbers to someone you just scared two minutes ago?
In Elevator – on the Way to Interview
This brings me to another good topic – how to act in an elevator if you are on your way to an interview.  You don't know anyone at the company, and that person in the corner might actually be the recruiter or your potential future boss.  Again, being polite and courteous is a must, and stick to simple topics like the weather or asking about vacation plans if conversation is necessary.  This is a situation where silence is a good thing, it will make you appear confident and well-prepared, even if you are just silently repeating in your head "don't be a weirdo, don't be a weirdo."
In Elevator – in your Office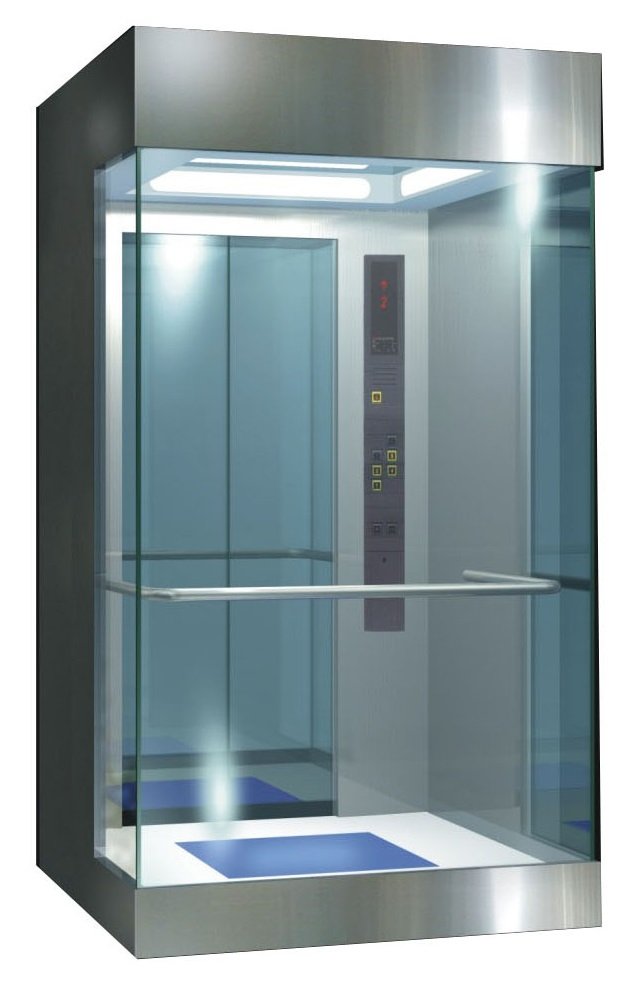 This kind of etiquette is important in any environment that is enclosed and somewhat cut off.  For example, your office.  You are forced to spend the majority of your day with people you didn't choose to surround yourself with.  Sometimes it can be hard to act 100% professional 100% of the time.  However, if the need to go out and socialize is overwhelming during the work day, here are some ground rules.  First, avoid the "big three" off-limits conversation topics – religion, politics, and money.  These topics are often emotionally loaded and highly personal, and have no place in a work environment.  Try to turn your socializing into a networking opportunity – ask people about their work plans, how projects are going, and if there are any ways they need help or know of areas that could use improvement.  You will get social interaction and kudos at work for being a good employee.
Five Best Practices
Hold the door with the help open door button only if you are one one to get in (in that case from outside) or the last one to get out (in that case from the inside).
Once entered the elevator, press your floor button and move to back of the elevator.
Avoid using a Cellphone in the elevator.
Make sure that you use words – Sorry, Please and Execuse Me appropriately.
Keep calm if you miss to get in or get out when it is your turn. It is just elevator, it will come around in few moments.
Final Words
Finally, conferences or other work-related events can be almost as confined and socially awkward as an elevator!  You will be surrounded by highly influential people in your field, and the opportunities to make a mistake are everywhere.  So, in this situation, stick with the golden rule again – treat others the way you would like to be treated.  Make simple small talk, and be as polite as possible, especially if you don't know who someone is.  You don't want to offend anyone, whether that person is the CEO of your dream employer or works in the mail room at a company you've never heard of.
Reference: Pinal Dave (https://blog.sqlauthority.com)