Earlier I wrote an article about Detecting Current Version of MySQL Server Installation. After the post quite a few emails I received where various users suggested that there are many more ways to figure out the version of MySQL. Here are few of the methods which I received in the email.
Method 1:
This method retrieves value with the help of Information Functions.

SELECT VERSION();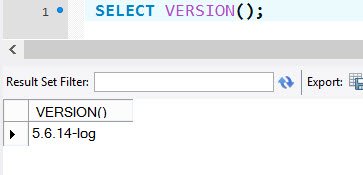 Method 2:
This method is very similar to SQL Server.

SELECT @@Version

Method 3:
You can connect to MySQL with command prompt and type following command:
STATUS;
Method 4:
Please refer my earlier blog post.

SHOW VARIABLES LIKE "%version%";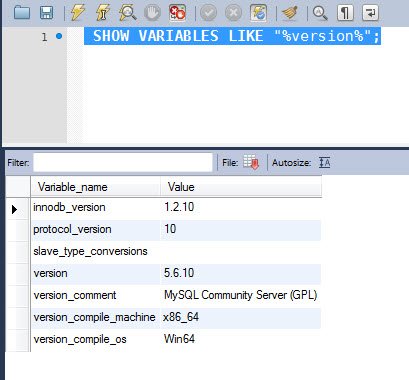 Let me know if you know any more method and I will extend this blog post.
Reference : Pinal Dave (https://blog.sqlauthority.com)