Today, I am very happy as the journey I started almost 6.5 years ago has very important milestone. I have stopped blogging about my milestone for a long time as I believe that was just taking up the space in my blog and was not providing any useful information. However, today is a special day. This is my 2500th blog post and now the next 2500th blog post will come after many years. We also got 2 Million Views per month this year.
When I started this blog, I had no idea that I will be blogging after more than 6 years and I will ever reach to 2500th blog post. It was all just started as my personal bookmark. I was expecting that I will be a single reader of this blog and had no idea for a long time that even other people can read my blog as well. Once the very first comment appeared everything was just new world for me.
I never thought I would be able to engage with so many people from all over the world. I initially thought my blog will be majorly read by Indians as India has largest population but I am delighted to see that there is a balance among continents. As of today, this blog is the most read in USA and second place is India. Thank you readers from all over the world to support me  in spreading the knowledge.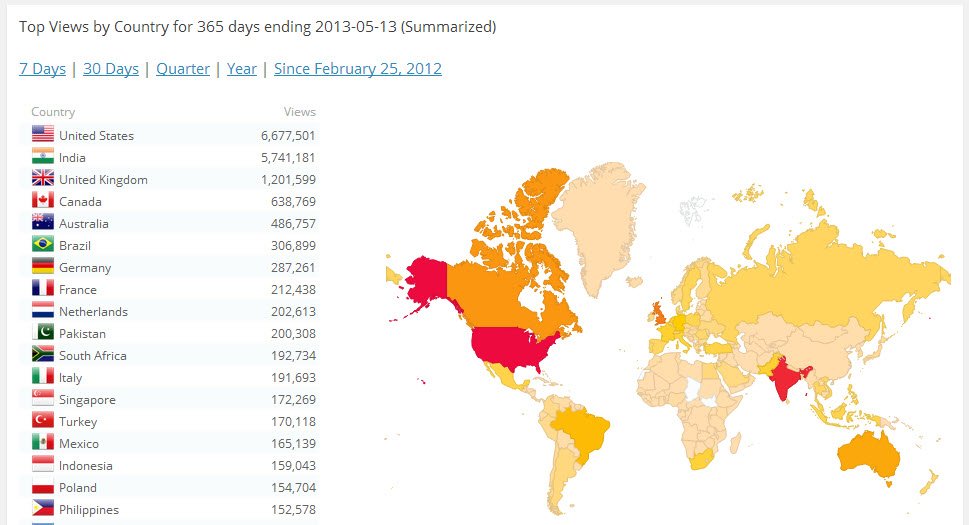 Another interesting and important detail is that I have been receiving over 2,000,000 views per month consistently every month. I never thought so many IT Professional would be reading this blog. When I see this 2 million number, I wonder often about readers.
If you are my blog reader, I would like to know you, would you please tell me who you are and why do you visit this blog? I encourage all you to leave a comment in the comments section. On this 2500th blog post, I will select random 10 readers and will send them surprise educational gift.
Online Course on how to Build a Successful Blog
I am often asked what are the best practices to build a successful blog. I have built a video course on the topic of How to build a successful blog.
Watch the teaser of this course.
Here are few of the topics which I am covering in the course:
Blogging – Concepts, Ideas And Motives

Getting Started With Blogging

Writing An Interesting Blog

Blogging Rules, Ethics And Etiquette

Frequently Asked Questions

Checklist For Building Successful Blog
Reference:  Pinal Dave (https://blog.sqlauthority.com)