Year 2011 was a year of learning and opportunity for me. My recent book, SQL Server Interview Questions and Answers, has received such overwhelming love and support from all of you. While writing the book, I had two simple goals: (1) Master the Basics and (2) Ignite Learning. There was a constant request from the Community to take the learning of these books to the next level. Here is an article which discusses the Author's Perspective.
Beyond Relational has come up with a very interesting concept – they have converted a few of the questions from my book into the SQL Quiz. The quiz is indeed focused on my two goals. In addition, it's going to put the learning of the book to a higher stage. Looking at this novel concept, Vinod Kumar (Co-author) and I have decided to help every participant and reader by giving a few hints and suggestions to solve the quiz.
SQL Quiz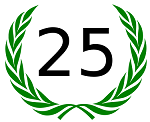 Compliance is one of the non-negotiable things in this era. SQL Server has had so many options like C2 Auditing since the SQL Server 2000 days. With the advent of Policy Based Management inside SQL Server 2005, what are the different aspects involving PBM one needs to know?
Link to participate in SQL Quiz
Notes of Vinod Kumar
Tough Auditing is a great way to monitor SQL Server, but when you try to explore what all methods does the PBM give when compared to Auditing, Policy Based Management can help you take the management of SQL Server to the next level better than Auditing. Also, there are some interesting ways to extend and make your own custom policy using special commands. To learn more, explore these concepts and tell us your views.
Notes of Pinal Dave
Have you ever desired to know who has touched your data? In this tightly conformed world, it is very important to know who has an access to the data and which among the data has been accessed. There are important cases when some data are never accessed by anybody. Preventing data access is one story, while being a DBA who might have his best practices is another story. A DBA may never want the Auto Shrink to become activated in their databases. All these and more can be done using Policy Based Management.
Additional Notes
SQL Server Interview Questions and Answers ISBN: 1466405643 Page#154-155
Policy Based Management – Create, Evaluate and Fix Policies
Introduction to Policy Management – Enforcing Rules on SQL Server
Prize
There are exciting prizes awaiting the winners. Click here for Prizes and Frequently Asked Questions.
Link to participate in SQL Quiz
Note: SQL Quiz, winners and prizes are administrated by Beyond Relational. The goal of this blog post is to provide additional learning pointers only.
Reference: Pinal Dave (https://blog.sqlauthority.com)