I have four different machine at home.
Office Laptop – Provided by work organization
Personal Laptop – My wife uses it
Demo Machine – A very old machine – I think I can only do demo of my messenger only – it is 32 bit – single CPU 1 GB RAM
I work with SQL Server 2008 (R2) and SQL Server 'Denali' and often connect to both the instances. Recently while I was connecting to Denali I encountered following error.
Failed to retrieve data for this request. Microsoft.SqlServer.Management.Sdk.Sfc)
'DATABASEPROPERTY' is not a recognized built-in function name. (Microsoft SQL Server, Error: 195)
I was bit confused with the error and suddenly realized that I was attempting to connect to SQL Server 'Denali' instance from SQL Server 2008 R2 SSMS.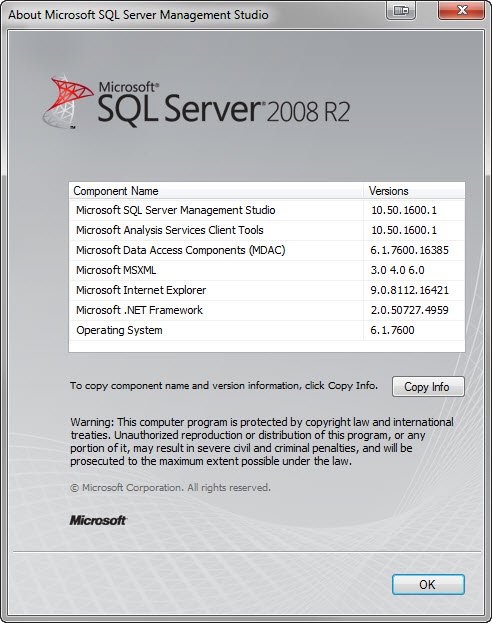 However, if you try to connect to SQL Server 2008 R2 from SQL Server 'Denali' SSMS it will work absolutely fine.
Reference: Pinal Dave (https://blog.sqlauthority.com)