Earlier this month, I got the opportunity to visit Malaysia for community sessions on June 29 – July 1, 2010 at Kuala Lumpur, Malaysia, which I would consider as valuable experience. I presented two different sessions at the event. The event was extremely popular in local community, and I had great time meeting people in Malaysia. I must say that the best thing about Kuala Lumpur is the people and their response.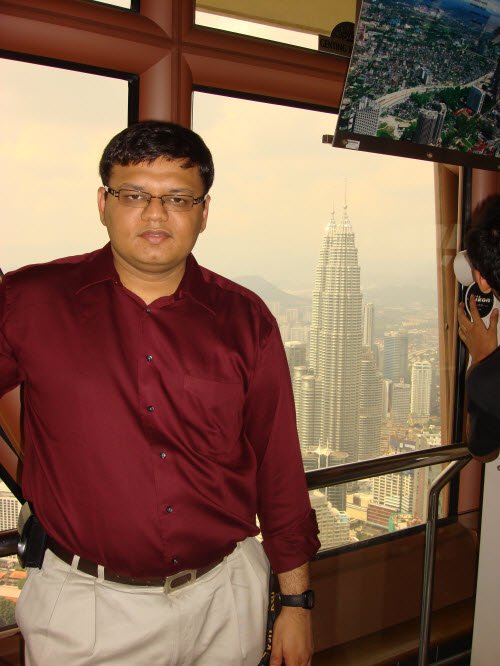 Techinsights is a major technology conference to network with like-minded peers and also up-skill your knowledge on latest technologies. An event that offers opportunity to dabble in hardcore technologies with in-depth and hands-on demonstration by Microsoft MVPs and industry experts local and abroad. This three-day event will challenge what you think you already know. You'll return to the office with cutting-edge insights and expertise that will make life easier for you (and everyone else) at work. This round, we have a special highlight on new technologies such as SharePoint 2010, Visual Studio 2010, SQL Server 2008 R2, Silverlight 4, Windows 7, Windows Server 2008 R2 and many more. TechInsight is an event created by techies for techies. There is no marketing involved. It is indeed an experience to rediscover the uber-geek within you. Sign up today to secure your seat.
I presented two sessions there. Both of my sessions were in the TOP 5 sessions of Development track. Additionally, my session on Join got the highest ranking ever in Dev Track.
1) My Join, Your Join and Our Joins – The Story of Joins
Joins are very mysterious; there are many myths and confusions. This session will address all of them and also tell the story of how they act when it is about performance. Does the order of table in Join matter? Does the right or left join any different to each other? Does the Join increase IO? When is an outer join not an outer join and inner join? All these questions are answered and many more stories of Joins are included. Learn the simple tricks to get the maximum out of this tool.
Session Evaluations
Overall session rating 7.5
How valuable was the content presented 7.467741935
How effectively did the presenter communicate the content 7.596774194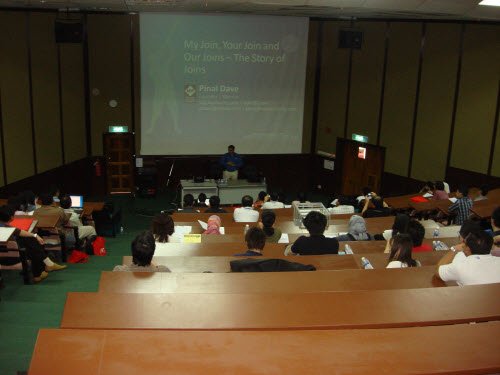 2) Spatial Database – The Indexing Story
The world was believed to be flat but no more. Now SQL Server supports the spatial datatypes and many more functions. This session addresses the most vital part of Spatial datatypes and talks about how to improve the performance for the application, which is already blazing fast. We will look at how indexes are behaving with different spatial datatypes and how they can help to improve the performance and also learn the pitfalls to avoid them affecting performance.
Session Evaluations
Overall session rating 7.237288136
How valuable was the content presented 7.322033898
How effectively did the presenter communicate the content 7.457627119
I must express my special thanks to all the organizers of the event – Ervin, Walter, Raymond, and Patrick (in no particular order). They did an excellent job, and all the attendees of the event had great time as well. The food was awesome, and the response was excellent. After one month, when I am writing this review, I am still thinking of the wonderful experience I had from this event. This makes me want to not miss this event any year.
This one event is truly TechEd quality event in Malaysia. Kudos to the organizers and Microsoft.
Reference: Pinal Dave (https://blog.sqlauthority.com)