I was recently invited to participate in big discussion on one of the online forum, the topic was Actual Execution Plan vs. Estimated Execution Plan. I refused to participate in that particular discussion as I have very simple but strong opinion about this topic. I always use Actual Execution Plan as it is accurate.
Why not Estimated Execution Plan? It is not accurate. Sometime it is easier or useful to to know the plan without running query. I just run query and have correct and accurate Execution Plan.
Shortcut for Display Estimated Execution Plan : CTRL + L
Shortcut for Include Actual Execution Plan : CTRL + M
You can use SSMS to include the execution plan as well.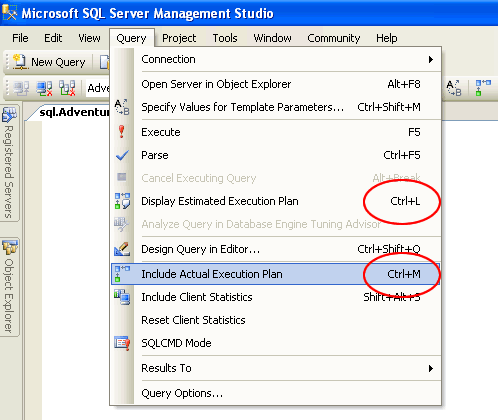 Reference : Pinal Dave (https://blog.sqlauthority.com)