I had amazing fun time earlier last week when I was interviewed by prominent podcaster Dave Rael. He is amazing interviewer and knows how to get secret information from the people. He had asked me indeed very, very difficult question in the podcast. I consider myself as a good speaker, but there were many moments when I fumbled to answer the questions immediately. I think the reason for the same is simple – the interviewer Dave was too good.
Unlike other interviews I have done in the past, Dave was very different. First of all, he did not give away the questions at all before the interview. The reason for it was Dave wanted to trigger the emotional part of the individuals. He wanted honest and direct answer from the heart. I must agree, this did happen to me. I answered all the questions from my heart. At one point, I felt very emotional when I was asked to describe my biggest failure of life.
There were so many different questions which triggered unique stories from my past. I strongly encourage to follow Dave on his podcast site Developer on Fire. Also here is the direct link to my podcast. I had a great time talking with Dave and I am confident that after a while, you will realize that the conversation between us was indeed very true to the heart.
Click Here to Hear My Interview with Dave
At the end of the podcast, Dave asked very interesting question where he wanted me to suggest two of my favorite books. This was the one question which I had a ready answer.
Two of my favorite books are following: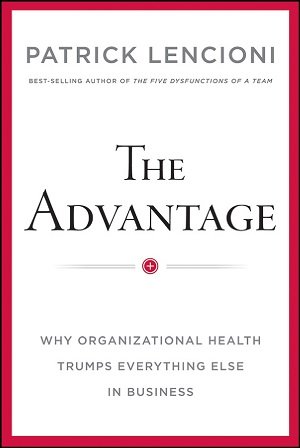 Drive: The Surprising Truth About What Motivates by Daniel H. Pink (Author)
The Advantage: Why Organizational Health Trumps Everything Else In Business by Patrick M. Lencioni (Author)
Reference: Pinal Dave (https://blog.sqlauthority.com)