[Note from Pinal]: This is a 39th episode of Notes from the Field series. What is the best solution do you have when you encounter a disaster in your organization. Now many of you would answer that in this scenario you would have another standby machine or alternative which you will plug in. Now let me ask second question – What would you do if you as an individual faces disaster?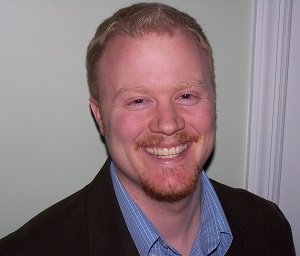 In this episode of the Notes from the Field series database expert Mike Walsh explains a very crucial issue we face in our career, which is not technical but more to relate to human nature. Read on this may be the best blog post you might read in recent times.
---
Howdy! When it was my turn to share the Notes from the Field last time, I took a departure from my normal technical content to talk about Attitude and Communication.(https://blog.sqlauthority.com/2014/05/08/developers-life-attitude-and-communication-they-can-cause-problems-notes-from-the-field-027/)
Pinal said it was a popular topic so I hope he won't mind if I stick with Professional Development for another of my turns at sharing some information here. Like I said last time, the "soft skills" of the IT world are often just as important – sometimes more important – than the technical skills. As a consultant with Linchpin People – I see so many situations where the professional skills I've gained and use are more valuable to clients than knowing the best way to tune a query.
Today I want to continue talking about professional development and tell you about the way I almost got myself hit by a train – and why that matters in our day jobs. Sometimes we can learn a lot from disasters. Whether we caused them or someone else did. If you are interested in learning about some of my observations in these lessons you can see more where I talk about lessons from disasters on my blog.
For now, though, onto how I almost got my vehicle hit by a train…
The Train Crash That Almost Was….
My family and I own a little schoolhouse building about a 10 mile drive away from our house. We use it as a free resource for families in the area that homeschool their children – so they can have some class space. I go up there a lot to check in on the property, to take care of the trash and to do work on the property. On the way there, there is a very small Stop Sign controlled railroad intersection. There is only two small freight trains a day passing there. Actually the same train, making a journey south and then back North. That's it. This road is a small rural road, barely ever a second car driving in the neighborhood there when I am. The stop sign is pretty much there only for the train crossing.
When we first bought the building, I was up there a lot doing renovations on the property. Being familiar with the area, I am also familiar with the train schedule and know the tracks are normally free of trains. So I developed a bad habit. You see, I'd approach the stop sign and slow down as I roll through it. Sometimes I'd do a quick look and come to an "almost" stop there but keep on going. I let my impatience and complacency take over. And that is because most of the time I was going there long after the train was done for the day or in between the runs. This habit became pretty well established after a couple years of driving the route. The behavior reinforced a bit by the success ratio. I saw others doing it as well from the neighborhood when I would happen to be there around the time another car was there.
Well. You already know where this ends up by the title and backstory here. A few months ago I came to that little crossing, and I started to do the normal routine. I'd pretty much stopped looking in some respects because of the pattern I'd gotten into. For some reason I looked and heard and saw the train slowly approaching and slammed on my brakes and stopped. It was an abrupt stop, and it was close. I probably would have made it okay, but I sat there thinking about lessons for IT professionals from the situation once I started breathing again and watched the cars loaded with sand and propane slowly labored down the tracks…
Here are Those Lessons…
It's easy to get stuck into a routine – That isn't always bad. Except when it's a bad routine. Momentum and inertia are powerful. Once you have a habit and a routine developed – it's really hard to break that. Make sure you are setting the right routines and habits TODAY. What almost dangerous things are you doing today? How are you almost messing up your production environment today? Stop doing that.
Be Deliberate – (Even when you are the only one) – Like I said – a lot of people roll through that stop sign. Perhaps the neighbors or other drivers think "why is he fully stopping and looking… The train only comes two times a day!" – they can think that all they want. Through deliberate actions and forcing myself to pay attention, I will avoid that oops again. Slow down. Take a deep breath. Be Deliberate in your job. Pay attention to the small stuff and go out of your way to be careful. It will save you later.
Be Observant – Keep your eyes open. By looking around, observing the situation and understanding what your servers, databases, users and vendors are doing – you'll notice when something is out of place. But if you don't know what is normal, if you don't look to make sure nothing has changed – that train will come and get you. Where can you be more observant? What warning signs are you ignoring in your environment today?
In the IT world – trains are everywhere. Projects move fast. Decisions happen fast. Problems turn from a warning sign to a disaster quickly. If you get stuck in a complacent pattern of "Everything is okay, it always has been and always will be" – that's the time that you will most likely get stuck in a bad situation. Don't let yourself get complacent, don't let your team get complacent. That will lead to being proactive. And a proactive environment spends less money on consultants for troubleshooting problems you should have seen ahead of time. You can spend your money and IT budget on improving for your customers.
If you want to get started with performance analytics and triage of virtualized SQL Servers with the help of experts, read more over at Fix Your SQL Server.
Reference: Pinal Dave (https://blog.sqlauthority.com)