February was very good for me because I got to attend PluralSight's Author Summit. The Author Summit was held in Salt Lake City, Utah and was open to all PluralSight's authors.
Most of the authors attended the conference, held at the PluralSight headquarters.  It was a three day event that was packed full of various activities.
There were lots of things to do all day and every evening.  There were plenty of opportunities to network, meet people, learn, and share common experiences.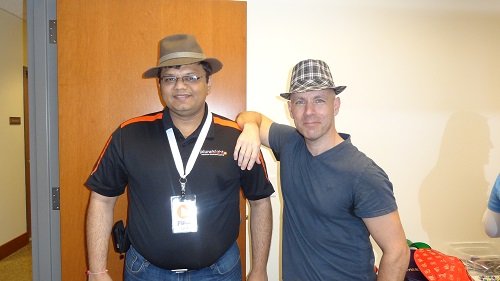 What all the PluralSight authors have in common is that we love to share knowledge.  We were able to share what works, what doesn't work, what people like to attend, what users read and learn.  We learned a lot from each other.
Even though every PluralSight author is excellent, we can learn something from each person's particular talent's, like how to present, how to make videos better. There were many tips about how to make the sound in your videos better.  It was all very interesting to learn, especially about how to make our interactive courses.
The evenings were also fantastic, with lots of opportunities to network and delicious dinners.
The PluralSight management team was available to network, talk with the authors, and engage with everyone. I got to talk to each of them, and I learned from them all.  They also presented about the future of PluralSight, where it is going, how authors can be part of their success – to share the vision, and succeed together.
The last day was especially fantastic, because we spent it at a ski resort.  I could go on and on about the Author Summit, but the best recap is probably the photographs.  I had a great time with each of the PluralSight authors, and am definitely looking forward to next year's Author Summit.
Reference: Pinal Dave (https://blog.sqlauthority.com)