This is a true story. My wife and my daughter were playing in the play area in our resident complex. I was sitting a ways off and was watching them play various games. My daughter likes the slides a lot. Suddenly, one kid started to climb the slide from the slide instead of the stairs. There were a few kids on the slide already and naturally a collision happened. Kids are kids and they moved on (I wish adults could be like that more often). After a few minutes the same routine repeated. The kid was attempting to go from the wrong side and the other kids were having trouble. After a while I noticed that another kid joined the first child to go up the slide from the wrong side. Well, it was only a matter of time before everybody was now climbing up the slide and going down the stairs. I was watching this and I realized what exactly happened.
"If you cant influence the mass, influence the leader :)"
There are few things which were worth noting from this whole incident:
Leadership Quality
Well, the first child was indeed the trend setter. We are not here to discuss right or wrong, but indeed he started a new trend and everybody eventually followed. He had a few failures but well, he was eventually successful and got everybody else to follow him as well. I would call him a true influencer.
Be Different
He was different and he set a new trend. Do I think he could still be a leader if he had done what everybody else was doing? I am really not sure, but I can say there were already a few kids following the routine and they did not look like leaders. I think there should be kudos to him for being different.
Mature Thinking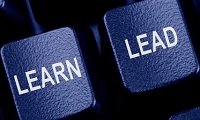 Here is something which only an adult would think. Just like me – there were many who thought this was the wrong trend. He should not have climbed up the wrong side of the slide as that can lead to accidents and can hurt all the kids involved. Of course – we are correct but the kids were not thinking like that – they were happy and (fortunately) they were safe after playing for a few minutes. I saw that kids enjoyed this new exercise. They learned how to walk on a slippery slope. Maybe it was a good thing for them if ever they face another situation like this. I once again want to give everything the benefit of the doubt before calling it wrong.
Even though the kids were doing it all wrong, we adults did not stop them. The reasons were simple – we knew they would not fall down from a great height. The baby slides were only 2 feet tall. There was lots of soft sand around the slides as well. We did not stop them and they learned.
A Book
Well, when we were writing SQL Server Interview Questions and Answers – we got lots of feedback about the book. When the book was done, we wondered if it is the right thing or if we were like the little boy on the slide, going in the wrong direction. However, just like the trend setter kid – we were confident that this would be useful, that this would be good and helpful to many when they face difficult situations. Our motives were simple – a unique learning experience and to motivate everyone to learn more. We wanted to ignite the fire in everybody to learn the technology upside down and inside out.  Our perspective on the book was simple and we have captured it here. I strongly recommend that you read this blog post if you have not read it earlier: Interview Questions and Answers – Perspectives of an Author.
A Video
After receiving tremendous feedback on the book we were extremely motivated. We wanted to share it with rest of the world who prefers to watch videos instead of reading book. I got inspired from my Grandma regarding converting the book to video. If you have not read the story earlier regarding my conversation with my grandma, read it today right away: An Inspiring Personal Story – Movie from The Book – Video Course.
Vinod and I wanted to present this course in a way that there is natural learning. We trust in the pure curiosity of the kids. They do not address anything with prejudice. They learn, unlearn and re-learn without any hesitation. They have their own misconceptions and dreams but they thrive in the natural learning environment. We took the concepts of questions and answers and created a video course for Pluralsight. The course consists of 16 interesting videos where Vinod and I share our conversations about technology. We share the concepts of the course with child-like curiosity.
At the end…
I am thankful to wonderful Mother Nature, who gave us all the opportunity to share and collaborate. I think technology has an equal contribution in making collaboration possible across oceans.
Reference: Pinal Dave (https://blog.sqlauthority.com)