As many of my readers may know, I have recently written a few books.  Right now I'd like to talk about SQL Server Interview Questions and Answers (http://bit.ly/sqlinterviewbook ), my newest release. What inspired me to write this book was similar to my motivations for my previous titles – I wanted to help people understand SQL Server concepts and ace interview questions so that they could get a great job they love, as much as I love my own job.
If you are new to SQL Server, don't think I left you out of my book writing efforts. If you are new to the subject or have not had to deal with SQL Server in a long time, this book is perfect for someone who wants or needs a last minute refresher. If you are facing an upcoming interview and want to impress your future bosses, this book is perfect for getting you up to speed in a short time. However, if you are already an expert, you will still find a lot to learn and many pointers and suggestions that go deep into the subject.
As I said before, I wrote this book in order to help my community, and I certainly hoped that this book would become popular. However, we decided to print a very limited number of copies to begin with. We did not think that it would sell out since much of the information is available for free online. We could not have been more wrong! We incorrectly estimated what people wanted. We did not realize that there is still a need and an interest for structured learning. So, with great reservations, we printed quite a large number of copies – and it still ran out in 36 hours!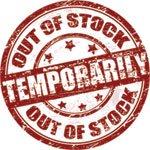 We got call from the online store with a request for more copies within 12 hours. But we had printed only as many as we had sent them. There were no extra copies. We finally talked to the printer to get more copies. However, due to festivals and holidays the copies could not be shipped to the online retailer for two days. We knew for sure that they were going to be out of the book for 48 hours.
48 hours – this was very difficult as the book was very highly anticipated. Many people wanted to buy this book quickly, and receive it soon in order to meet a deadline or to study for an upcoming test of their knowledge. But now this book was out of stock on the retail store. The way the online store works is that if the Indian-priced book is not there they list the US version of the book so that buyers will not be disappointed. The problem was that the US price of the book is three times more than the Indian price – which means one has to pay three times as much to buy this book instead of the previous very low price. We received a lot of communication on this subject, here are some examples:
We are now businessmen and only focusing on money
Why has the price tripled in 36 hours
Why we are not honest with the price
If the prices will ever come down
And some of the letters we cannot post here!
Well, finally after 48 hours the Indian stock was finally available online. Thanks to our printer who worked day and night to get all the copies printed. He divided the complete stock in two parts. The first part they sent immediately to online retailer  and the second part they kept with them to sell. Finally, the online retailer got them online promptly as well, and the price returned to normal. Our book once again got in business and became the eighth most popular new release in 36 hours.
We appreciate your love and support. Without all of your interest and love we would have never come this far and the book would not be so successful. After thinking about all your support and how patient you were with our online troubles, the online retailer has decided to give an extra 25% discount for a limited time only.
I think the 48 hours when the book was out of stock were very horrible and stressful and I'd like to apologize to my loyal readers for the mishap. I hope that the 25% off is enough to sooth any remaining hurt feelings, and that everyone will continue to learn and discover things in the book. Once again thank you so much and I truly hope that you all enjoy reading the book as much as I enjoyed writing it.
My book SQL Server Interview Questions and Answers is available now.
Reference: Pinal Dave (https://blog.sqlauthority.com)