Yesterday while, I was working with a client on the Comprehensive Database Performance Health Check we found a very interesting scenario with our client. We figured out that we have many active sessions from different users. After looking carefully and running a few queries we figured out that one of the users is creating many active sessions that were not relevant to the system. Once we isolate the user, it was easier for us to get the performance back to the original level. Let us learn about User Statistics Report for Database – SSMS.
User Statistics Report for Database
While I am not a big fan of the SSMS's default reports as they are extremely heavy on the reports, there are moments when I think they come very handy. One such report is the User Statistics Report for Database.
SQL Server Management Studio (SSMS) provides a report out of the box which reports all the activities of all currently connected users within the database. Here is how you can get access to the report for any particular database.
First, go to database and right-click on it and go to reports >> Standard Reports >> User Statistics. The image for the same is listed here.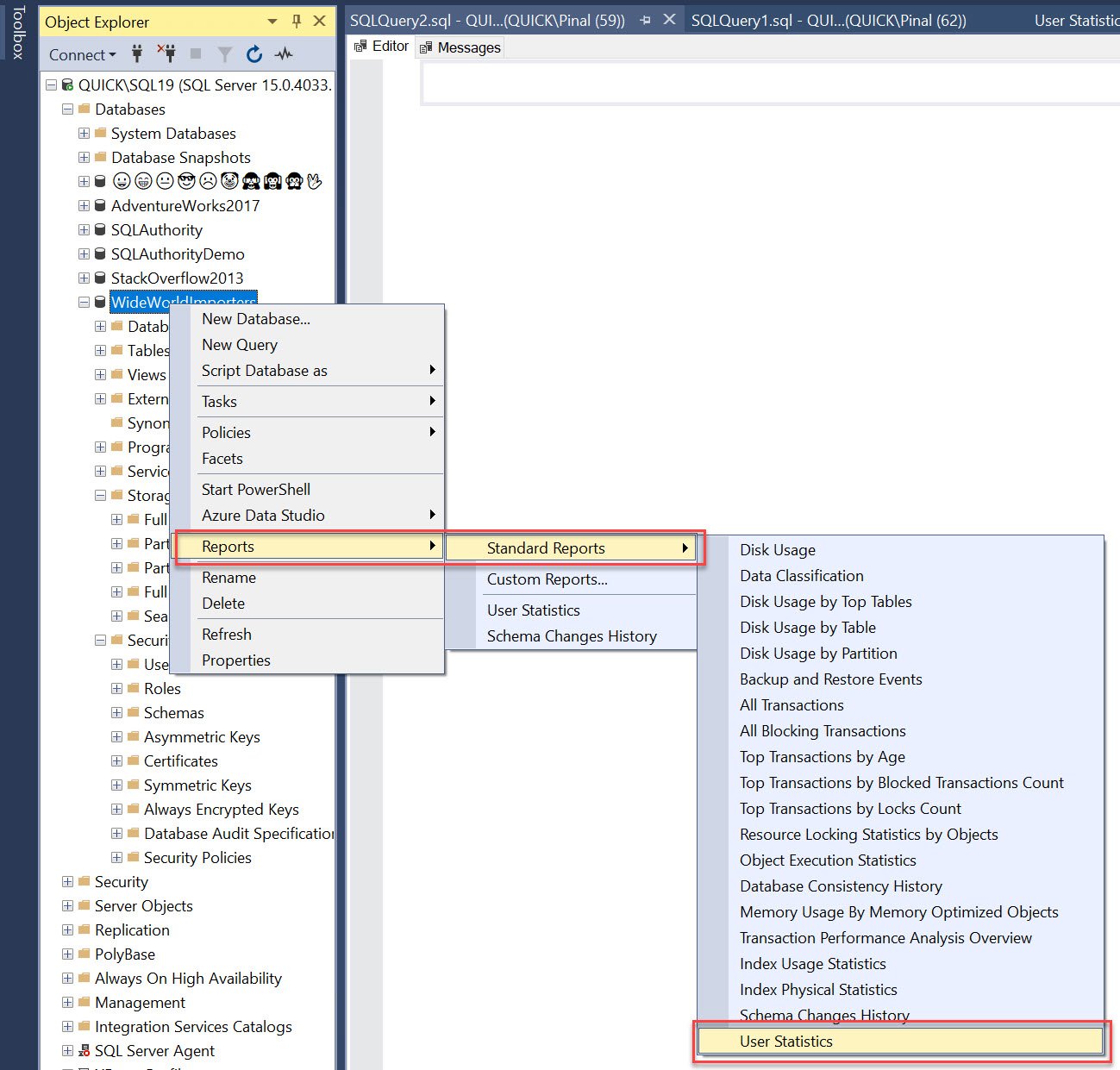 Once you click on the User Statistics report, it will display a report something in the format listed here.
Well, there you go. It is that simple to get the report for any user who is actively connected to your database.
Here are a few other blog posts on the same topics which you may find interesting.
Reference: Pinal Dave (https://blog.sqlauthority.com)