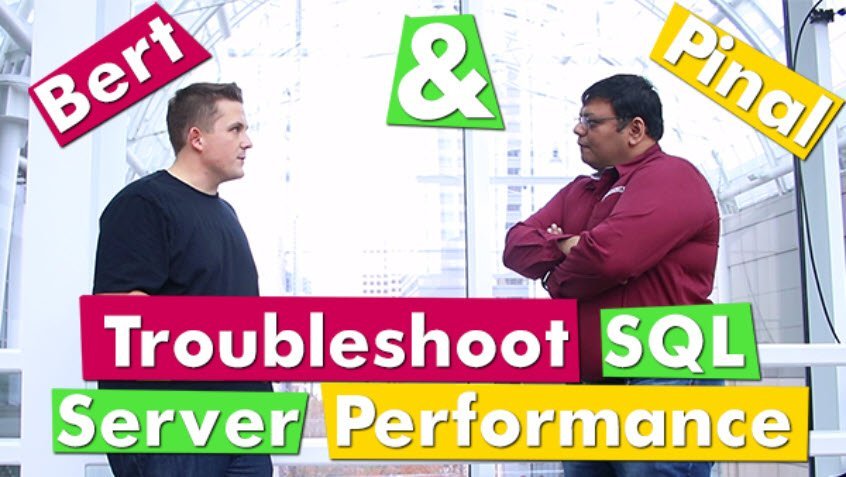 Earlier last week, I had the opportunity to attend my 10th SQL PASS. Yes, It has been 10 years since I have been visiting the PASS conference. This year, I had the opportunity to present 1 pre-con, 2 general sessions, 1 lightning talk. I really had a busy time at SQLPASS but along with the sessions, the highlight of the event was a video I recorded with Bert where we discussed troubleshoot a Slow Performing SQL Server.
Bert is an amazing SQL Server expert who is also a wizard with the video recording and editing. He surprised me with that how quickly and easily he can create a very interesting video with extremely limited gears.
Here is the previous video which we worked together where we recorded asynchronously. In this video, we had the opportunity to record this video while we both were attending PASS together. In this video, we discuss how we can troubleshoot a slow performing SQL Server.
Here are few behind the scene bits:
We recorded the entire video without any help from the third person. All the recording is done either by one of us or a camera on the chair.
The opening scene was carefully built by Bert and he even wrote a script for it.
The restroom joke impromptu decided by both of us when we saw the big couch and the letters "Restrooms" – this is visible at 42 seconds in the video.
In the last scene we are drinking real coffee – Bert paid for it this time so next time it is my turn.
The entire video was shot in just 90 minutes – end to end. We even met few friends during the session and also purchased a real coffee.
Note: For the next 15 days, my course with Brent Ozar is running at 50% discount. Sign up here.
Reference: Pinal Dave (https://blog.sqlauthority.com)