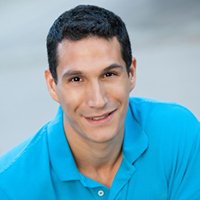 I am very fortunate that I know John Sonmez in person. He is one of those individuals who understands the young mind of developers and depth of software development industry. I am a regular follower of his books, videos and ideas. I have personally implemented many of his ideas in my personal life and I have seen dramatic improvement. Earlier this month, I requested him to share his views and suggestions with all of us on this blog. He kindly accepted the request and returned with three amazing blog posts and a plethora of giveaways.
Let us read the John Sonmez in his own words in this third and final part of a three part series.
---
This post is the last post in my three-part series of tips for landing that perfect job, from my new book "Soft Skills: The Software Developer's Life Manual."
If you missed the first two posts in the series, go here to start at the beginning. You can find part one of the series here and part two of the series here.
In this post, I am going to give you one of my most effective—yet most controversial—tips.
Tip #3: Hire a professional resume writer
Most technical resumes aren't very good.
It's not your fault. You aren't a professional resume writer. You write code or work with SQL databases.
But, a resume is a very important tool in landing a good, high paying job, so you should be willing to spend a little bit of extra money to get your resume written professionally or to at least spend considerable time making it as effective as possible.
Yes, I know it can be expensive. But, having your resume professionally written is an excellent investment in your career. I know plenty of developers who have had their resume professionally written and then landed jobs paying 20%-50% higher than what they were making before.
Think about it this way: The CEO of your company doesn't write software or mess with databases. Instead, he or she hires you to do that.
Why?
Because you are the expert. The CEO's time is better spent running the business or… playing golf. Not writing code or tuning SQL queries.
Why then do you insist on doing the job of a resume writer?
Unless you have considerable skill in writing resumes, leave it to the professional.
I highly recommend hiring a professional resume writer to write you resume, but if you don't feel comfortable doing that or can't afford it, at least spend some time making your resume highly targeted for the job you are applying for.
If you custom tailor your resume to match the description of the job you are applying for, you can greatly increase your chances of getting an interview.
Sure, it takes a little extra time, but spending that extra time is almost always worth it.
Would you rather apply for 50 different jobs with one generic resume and perhaps get 1 or 2 interviews or apply for 10 jobs with specifically tailored resumes and get 6-8 invitations to interview?
Most job applicants will not tailor their resume to fit the job. If you do, you will stand out and be noticed.
Didn't you say there was some kind of a contest?
Well, I'm glad you asked.
You've probably noticed that I mentioned that these tips came from my new book "Soft Skills: The Software Developer's Life Manual."
Pinal was kind enough to allow me to write this three part series in order to help promote the launch of this book.
Now, I know the book will be extremely valuable to you all by itself—it just launched at the beginning of this year and already has 114 five-star reviews on Amazon—but, I want to give you some extra value, so here is what I am going to do:
First, I'm going to give you a completely free, bonus chapter from the book.
All you have to do, to get the bonus chapter, is sign up here.
Then, I'm going to give one person who signs up to get the free bonus chapter How To Market Yourself as a Software Developer.
Of course, I'd like it if you bought the book, but you don't even have to buy the book to win. All you have to do is sign up to get the bonus chapter and you'll be automatically entered to win the grand prize.
But, wait, I can do more.
I'll make the deal even better.
Because I want to see this book hit #1 in the software development books on Amazon (it's currently at #3), if you do buy "Soft Skills" in the next 48 hours, I'll give you a copy of my $97 course: "10 Steps to Learn Anything Quickly" 100% completely free. (Just email me at john@simpleprogrammer.com after you purchase the book.)
I'll even do it on the honor system, since I trust you. You don't even need to send me a receipt. If you told me you purchased the book, I'll send you the course.
Yes, I know it's a bit crazy to give away a $97 course, if you purchase a $28 book, but what can I say. I really want as many people as possible to get this book, because I truly believe it will be one of the best investments you make in your career.
In fact, I'll go one more step further.
If you don't like the book, I'll buy it back from you.
Have you ever heard an author make that promise?
Thanks again to Pinal for helping me promote Soft Skills and for the opportunity to write here on SQLAuthority. I sincerely hope you found these tips useful.
Reference: Pinal Dave (https://blog.sqlauthority.com)