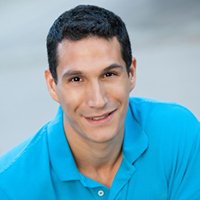 I am very fortunate that I know John Sonmez in person. He is one of those individuals who understands the young mind of developers and depth of software development industry. I am a regular follower of his books, videos and ideas. I have personally implemented many of his ideas in my personal life and I have seen dramatic improvement. Earlier this month, I requested him to share his views and suggestions with all of us on this blog. He kindly accepted the request and returned with three amazing blog posts and a plethora of giveaways.
Let us read the John Sonmez in his own words in this first part of a three part series.
---
You've probably invested a lot of time learning about SQL and databases.
That's great. If you are reading this blog, you are probably the kind of person who really cares about your work and has a passion for what you are doing.
You are already probably ahead of 90% of your peers.
But…
What if I told you that there was another way to get even further ahead—a way that most technical professionals ignore?
Well, there is. In fact, what I am about to teach you in this 3-part series of posts, are some of the soft skills that I used to increase my income by over 500% (yes, that is 5 times—no typo), and live a happier, much more fulfilling life.
Oh, and if that isn't enough for you. If you hang around for the last post in this 3-part series, I've got something extra special for you. I'm going to be giving away How To Market Yourself as a Software Developer.
Most technical professionals think getting a good job is about showing how technically competent you are.
That is exactly what I used to think, so I focused all my efforts on raising my technical skills and learning how to solve hard problems on a whiteboard.
That was before I discovered that the majority of high-paying jobs are given to people who figure out how to get in through the back door—not those who are the most technically competent.
I know it's difficult to believe.
I had a hard time believing it myself, but many sources—including this NY Times article—are showing that a majority of hires are coming from other sources than the traditional submit-a-resume-and-pass-an-interview process.
So, if you want to land that perfect job, you've got to be more than just technically competent.
In my new book, "Soft Skills: The Software Developer's Life Manual," I've dedicated a whole section of the book to improving your career, landing your dream job and increasing your income. In the next few posts, I'll share with you some of my best secrets from the book. (You can check out the first chapter for free here.)
Tip #1: Start and maintain a highly focused blog
Pinal Dave has done an excellent job of this and he is reaping the benefits. Do you think Pinal Dave would ever have to do an interview for a position at a company hiring a SQL expert? I don't think so. I think most employers would want to hire him on the spot, just because of his excellent reputation—which he built mostly from his blog.
I, myself, have been given job offers—completely bypassing the interview process altogether—because the interviewer had been reading my blog.
The key is to get started and be consistent.
I once interviewed Pinal Dave for a course I was creating on how to market yourself as a software developer and he told me that he woke up every morning and wrote a blog post before he even brushed his teeth.
His dedication to writing every day has allowed him to earn a great income off of this blog and to reach around 2 million technical professionals who read this blog every month.
Whenever I speak at conferences about marketing yourself and soft skills for technical people, I always ask how many people have a blog. Usually about half of the room will raise their hand. But, guess what happens when I ask how many people have posted on their blog weekly, for at least the last year?
Often out of a room of 200-300 developers, there will be just 1 or 2 hands raised.
Want to set yourself apart?
Want to stand out and get noticed and have employers knocking down your door to hire you?
Start a highly focused blog—that means pick a specific topic, like Pinal did with SQLAuthority—and blog at least once a week.
Anyone can do it and it's much easier than you think. To find out more about how to create a successful blog, either check out my blogging chapter in Soft Skills or you can enroll in this free 3-week email course I created that takes you through the process step-by-step.
Reference: Pinal Dave (https://blog.sqlauthority.com)