[Notes from Pinal]: Data is a very simple word, yet it is very powerful. There is a famous saying – Know Your Data. I have quite often found that developers do not know their data, they are often confused with the same and not sure how to answer that. My friend Tim Radney is an amazing person who usually have answer to each of the questions which looks simple but are complicated in reality.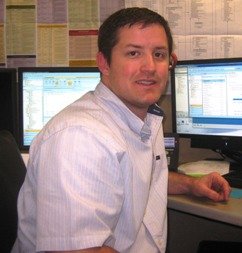 Linchpin People are database coaches and wellness experts for a data driven world. In this 50th episode of the Notes from the Fields series database expert Tim Radney (partner at Linchpin People) explains in a very simple word. Please follow Tim on his twitter handle at @tradney.
---
Do you know your data's classification?
As data professionals, we have many responsibilities. We could be responsible for backing up and restoring data, writing reports, building queries, writing stored procedures, tuning workloads, or any vast number of responsibilities.
If you are in the business of granting access to the data either through reports/queries or provisioning login access, you should be aware of the type of data you are granting access to. Your company likely has policies in place that should guide how access to certain classifications of data should be handled.
Some of the more common types of data that your company would have stricter controls over would be related to PII, PCI, SOX, GLBA, or HIPPA. You should know what the guidelines are within your company for access to this data and help make sure that those standards are being upheld.
These data assets may require additional auditing on who has access to view, print, export, etc. When the data is viewed it may require water marks or headers/footers to be on any reports.
Your organization may require certain types of data, such as PCI to be audited on who is viewing certain elements of that data.
Worst, your organization may need to be doing these things but are not. If not, you should be asking why and helping to implement a data governance plan.
If you want me to take a look at your server and its settings, or if your server is facing any issue we can Fix Your SQL Server.
Note: Tim has also written an excellent book on SQL Backup and Recovery, a must have for everyone.
Reference: Pinal Dave (https://blog.sqlauthority.com)