Last week, I had great pleasure to present at SharePoint Conference Singapore . It was my second time visit to this event and I had a great time attending this event. The event had more than 900 attendees and it was moved to bigger and better location since the last time. As many of you know I usually present on the SQL Server Topic, however, I love pretty much every other technology equally great.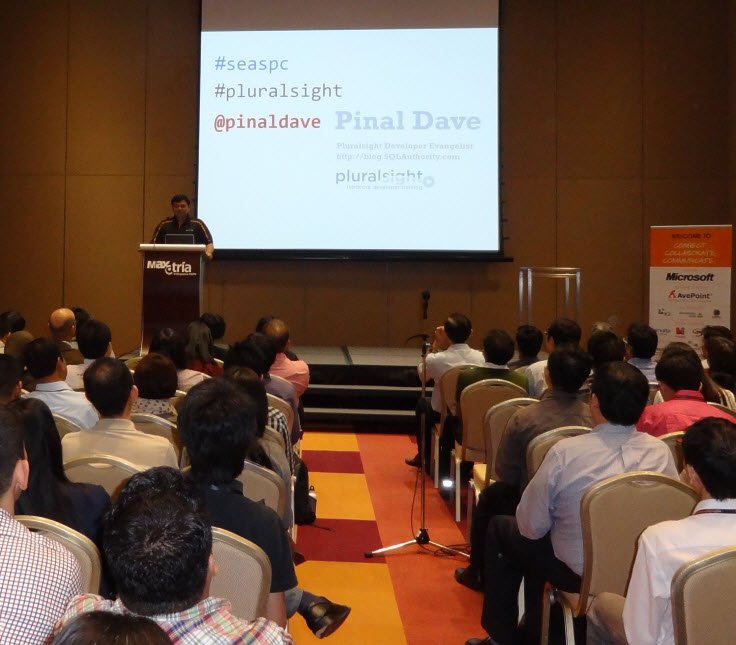 The audience at SharePoint conference is much different than the SQL Server Conference, however at the end everybody had a same goal – learn something new. I decided to present on the subject regarding how to improve SharePoint Performance in 60 Seconds. It was inspired from my SQL in Sixty Seconds Series.
I had presented a total of 3 tips during the session. The tips were revolving around the best practices of the following database settings:
Auto-Growth and Pre-size Database

Auto Create

and

Auto Updated Statistics
Placement of Database and Log Files
Additionally we had played few quizzes during the session. I had decided to do something new this time. I had a total of 100 slides and 4 demonstrations planned in the short time of 60 minutes. I was able to manage my time well and finished the session in total of 59 minutes. The room was overflowing at the event and organizers had to extend the room capacity at the last moment.
I really appreciate the love and support demonstrated by the developers and admin at the Singapore event. I hope to see you Singapore very soon!
Reference: Pinal Dave (https://blog.sqlauthority.com)